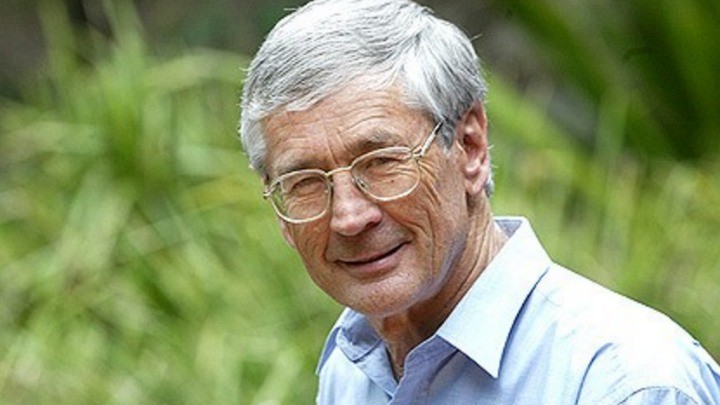 Dick Smith has made a record $1 million donation to Aussie Helpers, the national charity that assists farmers in staying on the land. Now the businessman and philanthropist is calling for others to follow his lead.
"I encourage all Australians to dig deep this Christmas and give to Aussie Helpers – its the best present you can give", Mr Smith said. The $1 million cheque is the largest donation that Dick Smith Foods has ever made to charity.
The founder of Aussie Helpers, Mr Brian Egan, was in awe of such generosity. "I am still shaking. I've never held a million-dollar cheque before. This amount will change people's lives for sure", Mr Egan said.
Farming charity, Aussie Helpers, surprised by $1 million donation from Dick Smith Foods https://t.co/2W8zrwN024 pic.twitter.com/IlYnM6RBn3

— The Weekly Times (@theweeklytimes) December 14, 2015
Aussie Helpers is run by volunteers who assist more than 1,000 farming families, currently facing another Christmas in drought. Volunteers travel throughout regional Australia offering support and donated goods, such as groceries, stockfeed and fuel vouchers.
Dick Smith's beautiful Christmas gifts comes as another group, Outdoor Enthusiasts Drought Relief Appeal, drove a convoy delivering festive cheer to farmers in need. Over 65 utes and trucks were organised to deliver hay bales, horse feed and Christmas presents to regional families throughout Queensland.  
Convoy drives 580km to deliver hay, food and Christmas presents to drought-stricken farmers https://t.co/cO7eAZwFcl pic.twitter.com/svFgFgYX7u — ABC News Brisbane (@ABCNewsBrisbane) December 13, 2015
How do you support people in need at Christmas time?
Comments