Demi Moore struts red carpet in '70s flower-power suit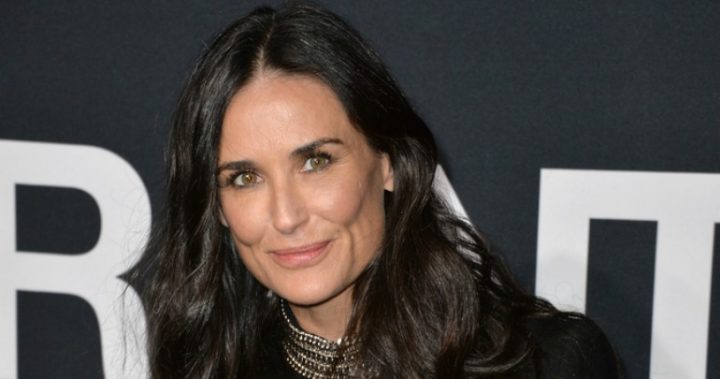 It seems floral pantsuits are all the go in Hollywood.
Demi Moore was the latest celeb to strut the red carpet in head to toe floral print.
Attending the premiere of the movie Blind in New York, Demi was all smiles, especially after revealing recently she lost some teeth due to stress.
Moore stars in the movie, about a novelist blinded in a car crash, alongside Alex Baldwin and Dylan McDermott.
Ad. Article continues below.
While some might say the fabric of Moore's outfit is more suited to adorn the lounge, or as a set of drapes, Demi looked quite stylish in this flared leg pants with the jacket done up with only one button, to give a glimpse of a bra underneath.
Some have done the head to toe floral look a lot better than others.
Celine Dion turned a few heads when she wore this outfit recently.
Ad. Article continues below.
Australia's own Sonia Kruger was also spotted out and about in this pantsuit, although a shorter and more fitting version.
Speaking of couch coverings, who could forget this outfit worn by Kim Kardashian back in 2006.
Whether you like them or not, it seems the all-floral look is a definite trend though, and has been gracing the catwalks of late.
Ad. Article continues below.
Is this something you would wear?