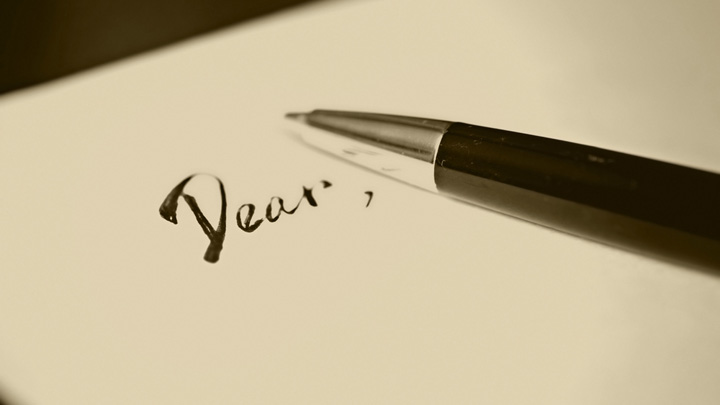 My husband recently got remarried and I felt compelled to write a letter to this new woman, telling her everything she needs to know about the man I was also married to, once upon a time.
Here's my letter:
Dear –new wife of my ex–,
Lesley and I divorced 9 years ago but were married for 38 years, and I think there's a few things you should know.
I'm not sure what you've heard about our relationship but at least our divorce was amicable!
Les and I met when we were in our 20s and for some time, it was a great marriage. He was handsome, strong and affectionate, but I didn't love him the same way he loved me. I looked at all the negatives I could instead of focusing on the great points about him, and over time he did it back to me. He said to me that I never seemed to feel safe, and perhaps it was because I was being criticised, but when I look back, it was me who was insecure. 
But I don't regret those not-so-great aspects of our relationship because we matured together. It just turned out we weren't meant to be together, but it took me a while to realise that and admit it. I wish people knew that you don't necessarily find the love of your life when you're younger, and you should wait to find the right person instead of trying to change that person into who you want them to be.
I'm guilty of doing that to Lesley. We were chatting a few months ago and he said that as we get older, our baggage stacks up, but with you he felt like he could let it all go. I think that's a wonderful metaphor for relationships in general – it shouldn't matter where you're from, just who you are now, no matter your age.
If anything I'm grateful to Les for shaping me into who I am, so that I could meet my new partner.
And if we're being honest here, he likes foot rubs, he doesn't like biscuits as much as he says he does, and his favourite show is the Bold and the Beautiful!
I hope that your relationship is filled with passionate, understanding love, and also positivity. From what he tells me, you're a perfect match. And as a former contender to be his perfect match, I couldn't be happier that it's you. When you know someone's right for another, how could you be anything but?
All the very best.
Sincerely, Pam
Tell us, what would you say to your ex's new partner if you could?
Comments