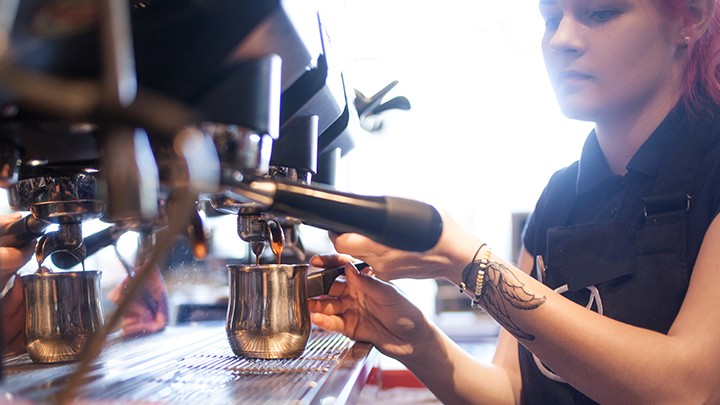 Have you ever dealt with rude cafe staff? You may find some happy vindication with the following words.
Maria Paoli, an international coffee expert, has sampled coffees and judged baristas from all around the world. And she's just singled out Melbourne baristas as the rudest of them all.
Ms Paoli told the Herald Sun there was "way too much attitude" from the staff in Melbourne's cafes, who were ultimately hurting Victoria's proud coffee culture.
"It's so prevalent in Melbourne, from body language, to tone, language and an inability to stop looking at mobile phones while people are waiting to be served," she said.
"It's a matter of courtesy".
While her criticism was aimed squarely at Victoria's capital, her advice is clearly something baristas all around the world should be taking to heart.
She took particularly exception to the way baristas spoke down to older customers and those with allergies.
This means honouring their dietary wishes, and not forcing them into elaborate artisanal choices deemed "better".
"If an elderly person goes to a café, and they are often the ones with money to spend on a coffee outing, and they ask for a hot coffee, that is what they should get. It doesn't matter if it's not the perfect way to serve coffee — that is what they like so they should get it," she said.
"And don't put on "that face" when a customer has an allergy. Put on a smile and embrace it because you want that customer to come back".
Do you agree with these biting words about Melbourne? Is it really worse than other places in Australia? Have you ever dealt with rude staff like this? Or have you been lucky enough to find a local cafe free of these problems?
Comments