Dad makes incredible gesture to support his daughter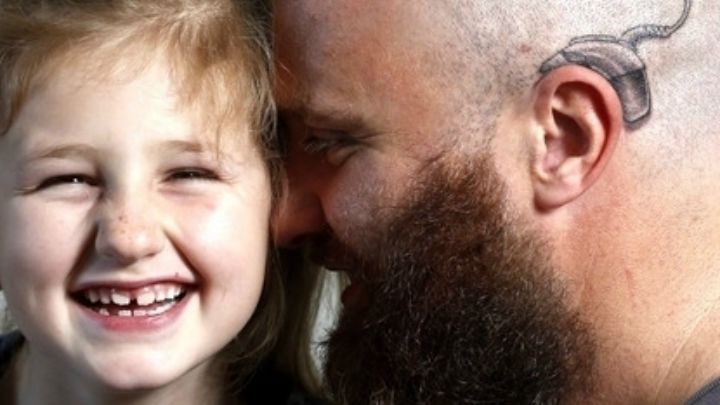 A father in Taupo, New Zealand, has done the most beautiful thing to show his love and never-ending support for his six-year-old daughter.
Charlotte Campbell is profoundly deaf and recently had an operation to have her second Cochlear implant inserted. As a tribute to the journey she is on her father Alistair got a Cochlear implant of his own.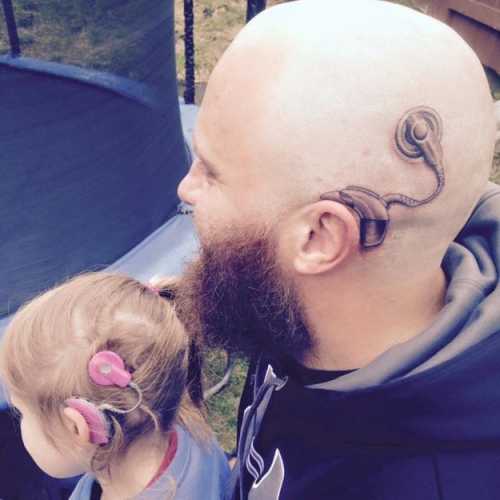 Buzzfeed News reports that Charlotte's mother had a cochlear implant and that her brother, Lewis also wears hearing aids. Charlotte had her first Cochlear implant when she was four years old.
Ad. Article continues below.
"It has changed her life being given the gift of sound," says Alistair, who admitted the tattoo kind of hurt.
Charlotte says the tattoo is "cool" but whether she understands the significance of what her dad has done is yet to be seen.
Alistair will also fight in a charity boxing match in December to raise money for the Hear 4 Kidz Trust which supports the local Taupo kids that suffer from hearing disabilities. The trust assists families with any additional costs associated with their hearing disability. If Alistair raises the most money the Hear 4 Kidz Trust will receive a bonus of $10,000.
We think Alistair's gesture of solidarity for his family is just beautiful, do you agree?