Creating a life you love in your 60s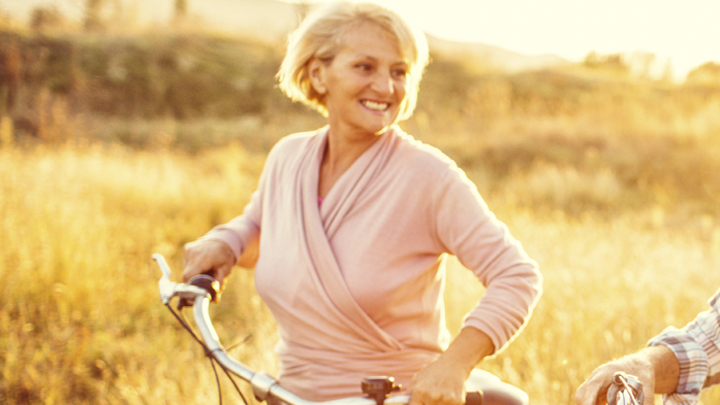 Are you over 60? I'm over 70. Many people my age think that their most creative years are behind them. I hear them say things like, "I've had a good life". They have bought into the idea that as they age, they should begin letting go of things and making their lives smaller.
What if everything is the opposite of what it appears to be and nothing is the opposite of what it appears to be? What if ageing doesn't have to be everything you've decided it is? Or everything the media tells you it is? Or everything your friends and family tell you it's going to be? What if being on the planet for a long time meant you actually got to create and generate more and more all the time?
Your point of view creates your reality. If you believe that you have to decline with age, and that you won't have the mental acuity or energy to do what you used to do, you're right. You will actually create that.
What's your life like right now? Are you enjoying it? Or does it feel like more ought to be possible? What if it's only the way it is because of the choices you have made? What if it could change with ease?
If you continue living the way you are living now, what will your life be like in five years? In ten years? Is that enough for you? What if you started every day by asking: "Who am I today? What grand and glorious adventures am I going to have?"
Ad. Article continues below.
I live my life from this question: "What else is possible that I haven't considered?" My life is never boring. It is always changing and expanding. I am always creating. What would you like to create?
What talents, abilities, and capacities have you not yet tapped into? What else might be possible for your life that you have not yet chosen? What if you began to explore what brings you joy? What if that made you (and your body) feel more alive?
I am over 70 (I won't say how much over 70 I am). I take no medications or supplements. I ride stallions, I dance the tango, I run several businesses, I travel around the world all year long, and I work pretty much all the time. I am home only a few days out of each month. People that I went to school with ask me, "Aren't you exhausted? Why do you work so much?" I enjoy what I do. I do whatever I choose to do. I don't do what I don't want to do. I out-create myself everyday.
When I founded Access Consciousness over 25 years ago, I knew that I wanted to travel the world, work with interesting people, and do something that was changing all the time, and that would never be boring. We are now in 131 countries. I travel to different cities around the world each week, facilitating seminars, doing private sessions, and giving people tools to change whatever is not working in their life. What if change could be easier than you thought?
What if you are only doing a fraction of what you are capable of? I have an antiques business in Australia called "The Antique Guild". I love the elegance and decadence of beautiful antiques. I love the contribution that these things can be to our lives. When I started the business, people thought I was crazy. It's now rated as the best antique shop in Brisbane. How does it get any better than that?
Ad. Article continues below.
What else brings you joy? On various trips to Costa Rica, I was introduced to a very special breed of horses called the Costarricense De Paso. These are the stallions I ride. They naturally embody so much of what I always knew was possible with horses. I began bringing them to the United States and breeding them. Again, when I started, people thought I was crazy. Now people from United States and around the world get to experience the beauty of these amazing horses. What else is possible with these phenomenal creatures?
There was a time when I had young children and no extra money. Even then, I went to garage sales and bought things for less than what they were worth, and continuously looked for ways to create and have more in my life. What else could you add to your life?
One of the gifts of having lived a long time is that you might know a thing or two. What do you know? How many more income streams could you create and generate with what you know? What if you could start right now – from wherever you are? What else might be possible that you've never considered?
What's your life like right now? Are you enjoying it? Or does it feel like more ought to be possible? Tell us below.