Would you take up pole dancing at 60?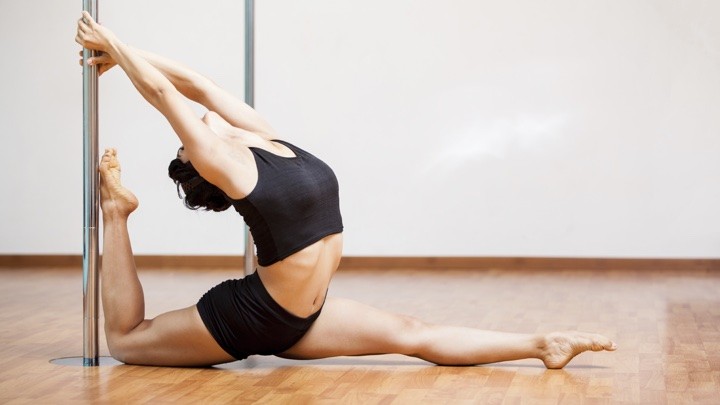 She's a proud mother and schoolteacher. In a few days' time, she may be adding "champion pole dancer" to her list.
60-year-old Lynn Wainwright is about to compete as the oldest contestant at the Pole Fitness Championships in Richmond, Canada.
Meet Lynn Wainwright, B.C.'s 60-year-old pole dancer http://t.co/eH0ANYrwEJ pic.twitter.com/m4ftu8Ibyz

— Metro Vancouver (@vancouvermetro) May 29, 2015
Wainwright told Metro News she was initially very shy, and only began at her friend's insistence that it was a great workout.
Ad. Article continues below.
"I was scared. I totally had trepidations… I was in room with lots of young people, so it took me a little while to warm up to it".
However, she quickly took a liking to the fitness, sensuality and endorphin rush it offered. "It really gets you in touch with your own femininity… I loved it and I loved how I felt afterwards".
With a family history of heart conditions and diabetes, and a personal history of seasonal affective disorder, Wainwright is thrilled to have improved her health, reducing the risks and symptoms through her regular fitness regime. More importantly, it was a great self-esteem boost.
Now she's taking her hobby to a whole new level: she takes up to 10 pole dancing classes per week. She even her own pole set up at home. Now she'll be competing with the over-40s in this weekend's championship.
Watch Lynn Wainwright in action below, and tell us: are you inspired by her example? Would you be brave enough to try it yourself?