The easy way to make your own fashion tie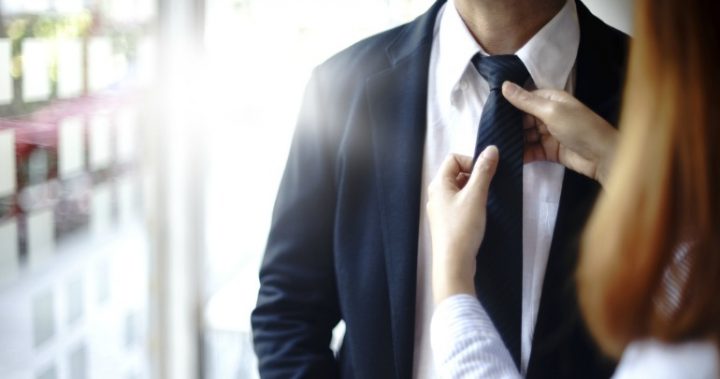 What's more personal than making a home made gift for someone?
It's Father's Day tomorrow for those who live in Australia, just incase you need some inspiration to crank up the sewing machine. If it's not something you want to give yourself, you might be able to give the grandkids a hand to make a truly unique gift that dad will actually want to wear. Let them choose the material, and see what other steps they can help you out with, and you are set.
Ties are not just for the blokes either. You can also craft a version of a tie that's a fun fashion statement of your own.
Ad. Article continues below.
Lincraft has shared some tips on how to easily create a tie, and included this easy-to-follow instructional video. 
What you need
Sewing machine
Iron
Scissors
Old tie
Unpicker
Safety pin
2 x 1 metre of fabric of your choice
Matching cotton 
Pins
Pencil 
Ad. Article continues below.
What to do
Unpick the old tie so you have a pattern to copy from.
Trace the old tie on the new material.
Cut along your outline, and then use your cut piece as a template to cut the second piece. 
Match the ends together making a right angled triangle shape. Watch you have the same sides of fabric facing. 
Ad. Article continues below.
Pin the two pieces together and sew across the join.
Match the ends together of the second piece, and sew.
 Iron the seams flat then pin both ends together.
Sew the ends together and trim the excess.
Turn ends inside out.
Ad. Article continues below.
Pin rest of the tie together and sew, again trimming the excess. 
Use the safety pin to turn the tie inside out, so you have the right side out.
Iron it flat and wrap it!
What's the last thing you made on your sewing machine?