Serena Williams' baby dazzles crafting-grandmas in yellow crochet dress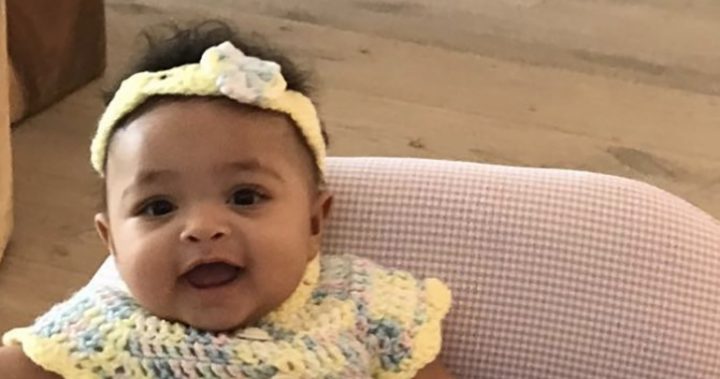 Crafters eat your heart out.  Baby Alexis Olympia, daughter of Serena Williams has been posed on Instagram in yellow handmade crochet, posing on an armchair, sending crochet-lovers wild with pride all over the world.  
Did her mother or grandmother make the beautiful crochet dress that her baby daughter has been posted  wearing today?  Or was it just a moment she wanted to capture, having withdrawn from the Australian Open tournament and spending time at home with her daughter?  We'll never know.  One thing's for sure, the dress looks beautifully hand-made and is clearly not the sort of thing you can buy at the local chain store.  
The post, shared on Saturday, showed her gorgeous daughter Alexis Olympia lounging on an armchair dressed in yellow crochet ensemble of matching headband. 
"Welcome home momma," Serena Williams, now 36, wrote on the Instagram post, sitting on a tiny couch. 
Ad. Article continues below.
The mother of baby Alexis was scheduled to compete in the Australian Open and defend her womens' title this month but withdrew 12 days before it started.  
"After performing in my first match after giving birth I realized that although I am super close I'm not where I personally want to be," Williams made the announcement in early January.  
"My coach and team always said 'Only go to tournaments when you are prepared to go all the way.' With that being said I am disappointed to say I've decided not to compete in The Australian Open this year," she said.
Love it?  Do you crochet?