Make a beautiful table centrepiece for Christmas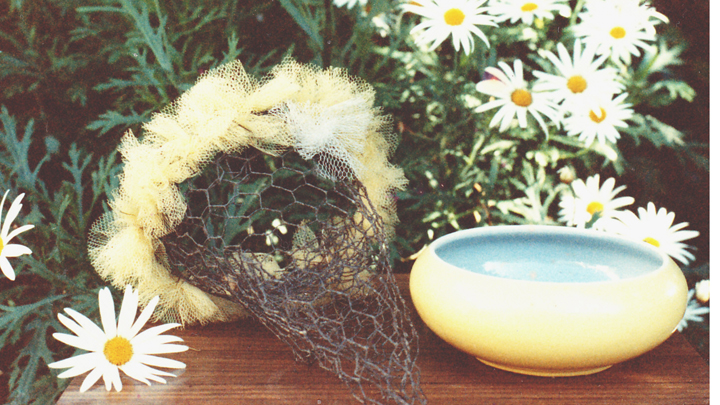 A beautiful, handmade Christmas tree is the perfect ornament or table centrepiece for you this Christmas.
This is easy to make and looks gorgeous for our Australian Christmas.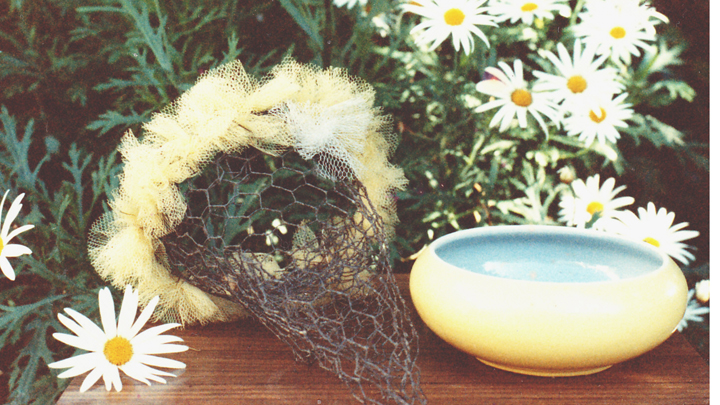 Ad. Article continues below.
What you need:
Chicken wire (or rodent wire) about 1 m x 20 cm
Low round bowl
Tulle (optional)
Daisies or other fresh flowers
Method:
Make a cone of chicken wire about 20 cm high with its base about 12 cm in diameter.
Attach small pieces of tulle to the bottom of the cone. Sit the cone on a squat round bowl, which also had diameter of 12 cm, the rim of the cone should sit on the rim of the container.
Using the chicken wire as a framework create a Christmas tree of fresh flowers. Make sure that the stalks of the flowers reach down to the water.  Small white daisies are most attractive and easy to work with.
An interesting variation is to use the fine greenery from a Melaleuca tree, decorated with a few strands of tinsel.
Make sure that you keep the water in the bowl topped up.
Ad. Article continues below.
If flowers are in short supply, polish some red apples and arrange them in a bowl. Place an egg cup or small vase in amongst the fruit.  Arrange a couple of trails of ivy and a few white daisies in the small container.  Remember to keep the water in the container topped up.
How do you decorate the table at Christmas? Do you use anything handmade?