Arm knit an infinity scarf in 15-30 minutes...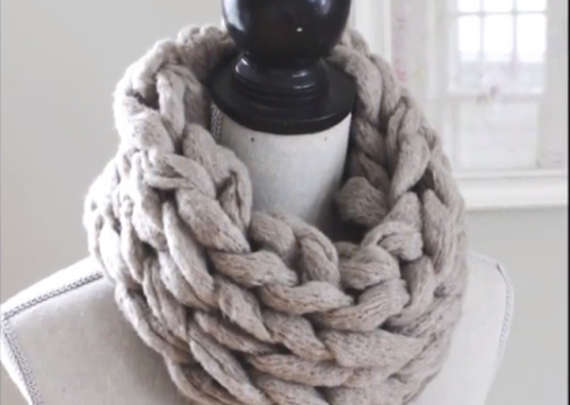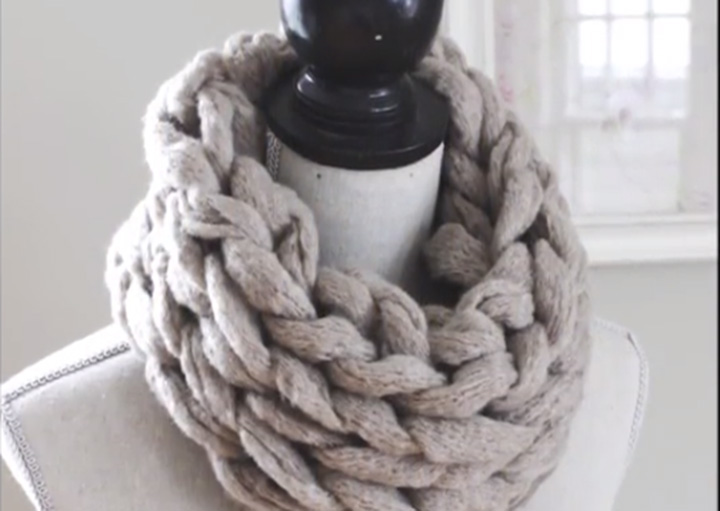 Ad. Article continues below.
This week I've discovered "arm knitting" and it looks like a lot of fun.  You can apparently knit an infinity scarf (a looped scarf) in just thirty minutes using this arm-knitting technique shown in these two tutorial videos, both of which are interesting to watch.  And I have to say, it has me a little more than curious to try it.
The scarf looks snuggly, stylish and certainly not like it came off the rack from a discount department store.
Take a look at these videos and tell us what you think of the arm-knitting craze.  The success of the scarf all depends on the kind of yarn you choose!