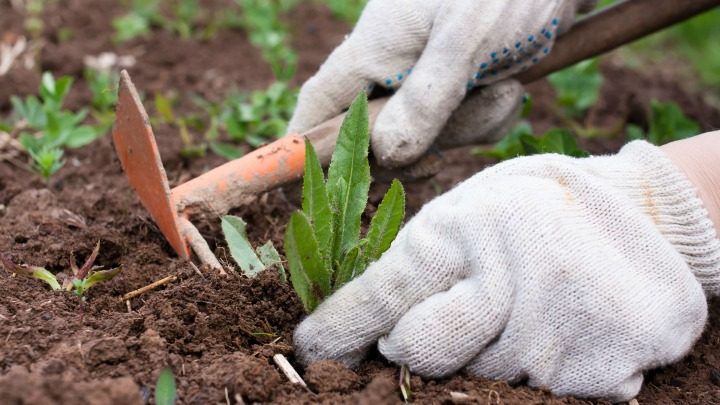 If you like digging in the dirt, then this weekend is a good time to get yourself covered in soil out in the garden.
The month of May is one of the last chances you'll have to plant your winter vegetables and other plants into the ground if you want them to harvest and bloom come spring.
If you live in a warm climate, this is the month to get vegetables like beetroot, broccoli, cabbage, carrots, cauliflower, celery, kale, leeks, lettuce, silverbeet, spinach and spring onions into the ground. Herbs like chamomile, mint, rosemary and thyme are also good for planting right now.
In the colder regions of Australia you'll be wanting to plant artichoke, Brussels sprouts, radish and turnips in addition to those above. And if you like colour, the May is the perfect time to pot pansies, lupins and viola.
It's also a good time to get stuck into removing weeds from around the garden. Take the opportunity while your soil is soft to get them out of the ground, which will also allow you to check the moisture in your garden and determine if you need to change your watering habits. As the cool descends you might be able to get away with fewer watering days but longer watering periods.
Check your mulch levels in the garden and your vegetable patch. You might also want to distribute some liquid fertiliser to encourage your plants to grow in the winter months.
Finally, get pruning. Plants and trees like a bit of a tidy up at this time of year because they are getting ready to go dormant. Remove any dead or diseased branches as well as those that might be growing in the wrong direction.
What garden tips do you have? Share your comments with us.
Comments