This teacup candle is the perfect DIY gift for friends and family this Christmas. All you need to do is find an unused teacup and choose your favourite aroma. Once you realise how easy it is to make candles at home, you'll never pay for one again!
If you do try your hand at Christmas craft or baking this festive season, make sure you share it with us for some great prizes from Stockland Retirement Living. Enter the Christmas Craft Competition below!

What you'll need:
Soy wax flakes
Wax wicks with an adhesive metal base
Wooden skewers
Teacup
10 drops of essential oil
Small saucepan
Wooden spoon
Scissors
Directions: 
Starts by preparing your teacup and wick holder. Ensure that the cup is clean and dry, then stick the adhesive end of the wick in the centre of the bottom of the cup. Secure the wick in an upright position by placing to wooden skewers across the top of the teacup.
Place four cups of soy wax flakes into a saucepan over a low heat, stir consistently to avoid the wax boiling over. If you have used white wax it will look clear and slightly yellow in colouring once ready. Now add the essential oil of your choice (we used lemon grass).
Take the pan off the heat and let it cool for 20-30 minutes. The wax should thicken before it's poured, if it's too hot it will cause sagging in the middle of the candle.
Pour the wax slowly into the teacup, make sure you pour around the wick and not directly onto it. Stop once the wax is 2cm from the rim of the cup. Now leave the candle to cure for 24 hours.
When the candle has set, trim the wick to about five centimetres above the top of the wax.
Top tip: To clean the saucepan heat the wax until it is liquid again. Then wipe it away using a paper towel and wooden spoon. Avoid touching it directly as it will be hot.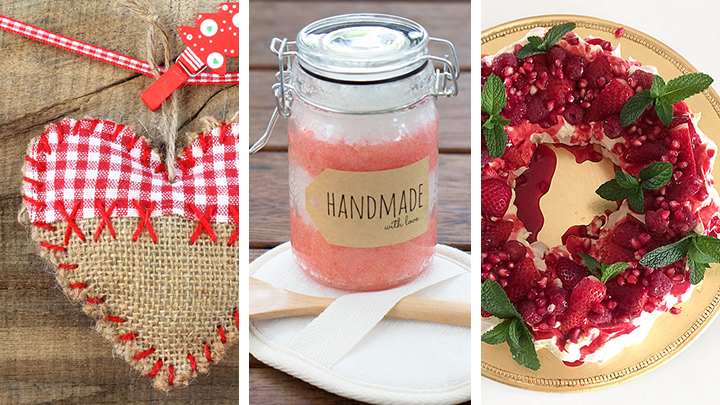 Share your Christmas craft to win!
To enter Stockland's Christmas Craft Competition, simply fill out the form below by December 13, 2015. Attach a photo of your craft and tell us what it means to you (and if you want, give us instructions on how to make it to have it featured on the site). 
Five winners will receive 2 x Gold Class movie tickets. We can't wait to see your wonderful work!


Click here to read the Terms & Conditions.
Comments