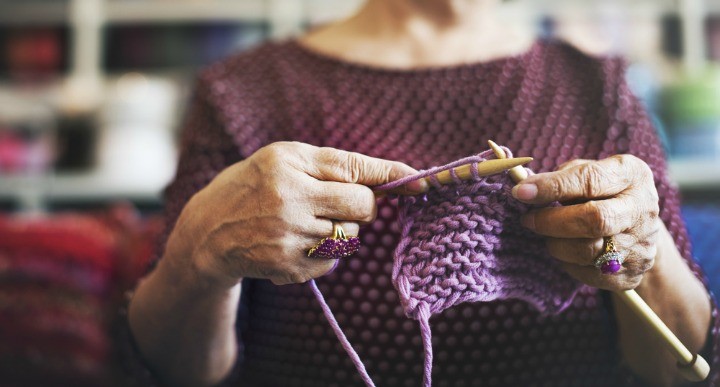 As the cooler weather is supposed to be setting in soon, there is one home accessory that we want this winter – a chunky knitted blanket.
This is such a funky idea and different take on the traditional knitted blanket!
If you are already an avid knitter this will be super easy for you. It is basically the exact same as knitting any other item, but much bigger!
You will need to know how to do the basic knit-to-purl stitch for this.
What you will need:
Oversized needles or fully embrace DIY by making your own 3-4cm PVC tubing (from the local hardware store).

Just add some duct tape to the tips to make points, so that you can get in between the wool easier.

Slightly felted wool of any colour you like!
A lot of time, and possibly some strong arm muscles.
Here is how you do it: 
This is so simple, it is just like knitting any other blanket or garment using a knit-to-purl-stitch but much BIGGER.
Watch this video to see how she does it with PVC pipes instead of knitting needles:
Will you make one? What do you knit?
Comments