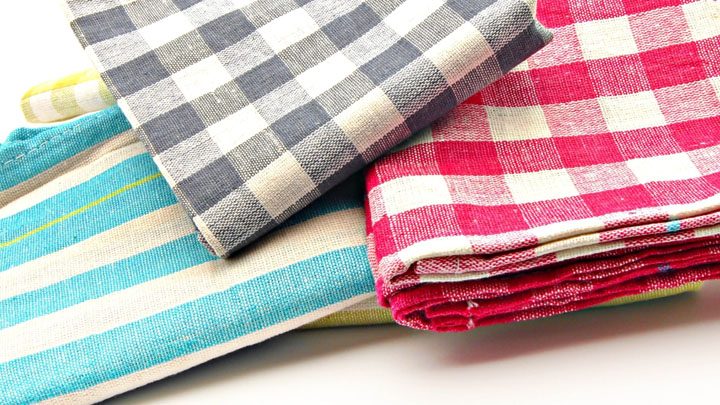 Put your hand up if you've got a stack of tea towels lying around the house! Many of us do and in fact it's rare that all of them are used. You may have been handed down tea towels from your mother, or given them from friends and family over the years and don't want to throw them out.
You don't have to: tea towels can have another life as something else so you can admire them for years to come into of hiding them away.
We have found 10 great ways to recycle those tea towels. Which is your favourite?
1. Wrapping paper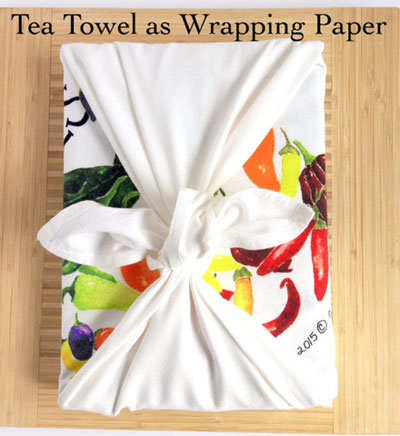 This idea is so simple but lovely. Why not use that tea towel as gift wrapping?
via Chavahs Garden
2. Tablecloth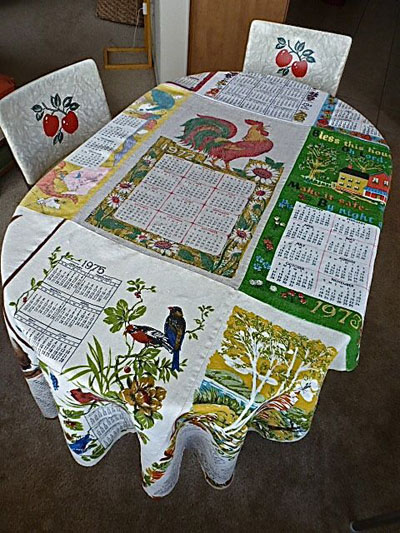 Sew all your calendar and vintage tea towels together to make a stand-out tablecloth.
via Pinterest
3. Singlet top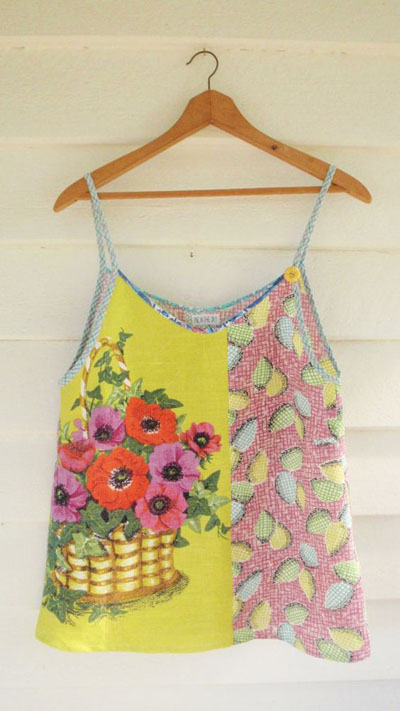 This singlet top looks so easy to make if you're a seamstress.
via Pinterest
4. Reupholster a stool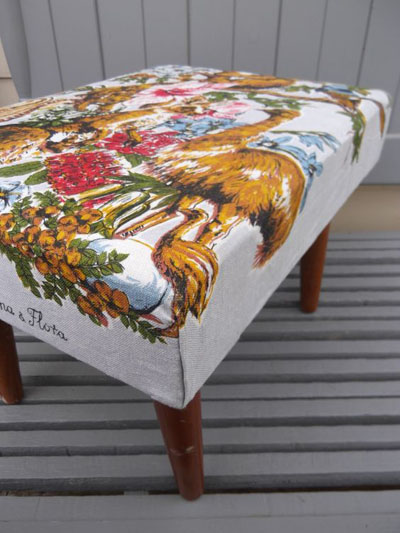 If you have a small stool around the house that needs a facelift, why not use a tea towel to cover it? All you need is a staple gun and the stool and you're set.
via Pinterest
5. Bathmat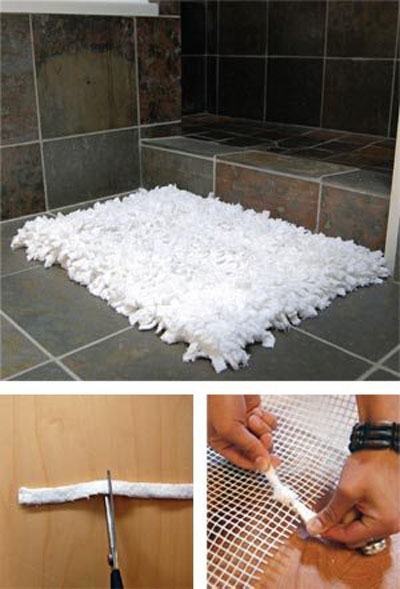 If you have any terry tea towels, you can cut them up and make this unique bathmat.
via Pinterest
6. Storage baskets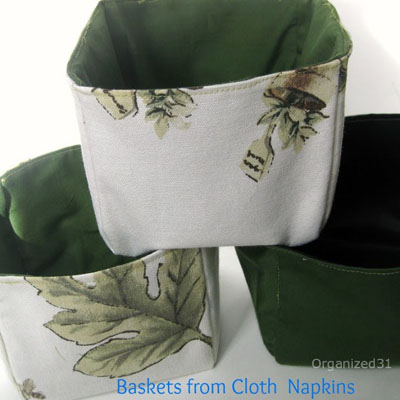 These storage baskets are a great craft idea for a lazy Sunday! All you need is some cardboard to stiffen the box, and to cut the tea towel in an even four pointed cross then sew up the sides.
via Organized 31
7. Baby bonnets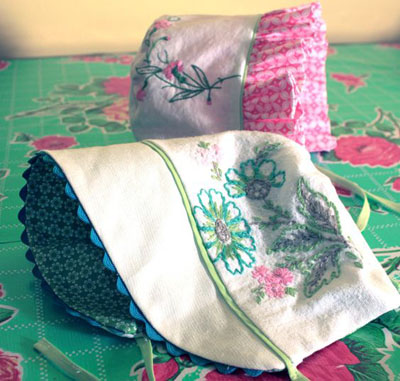 Aren't these just the sweetest little things? Learn how to make them here for your precious granddaughter.
via Makezine
8. Plastic bag holders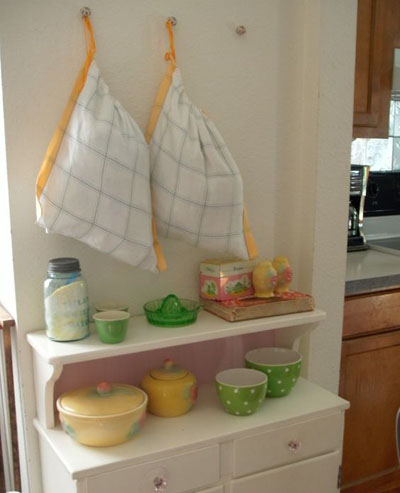 Simply sew three sides of a folded tea towel and add some draw string and you have a nifty plastic bag bag!
via Pinterest
9. Bunting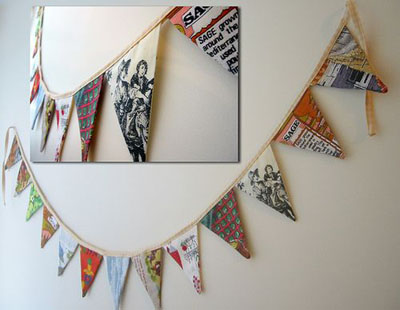 Bunting is not only easy to make, it looks great. You don't need to be an expert seamstress to do this – it's as simple as cutting your tea towels into even triangles, sewing the shapes back to back then attaching to a ribbon or fabric strip.
via Pinterest
10. Purse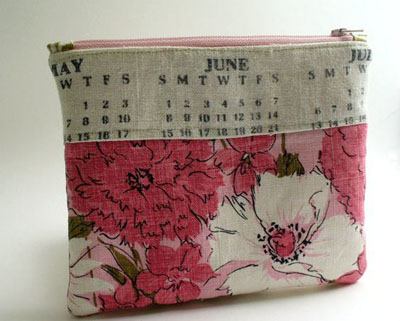 This coin purse is a lovely idea for storing coins, as well as making use of a tea towel you can't bear to give away.
via Pinterest
Share your other crafts below.
Comments