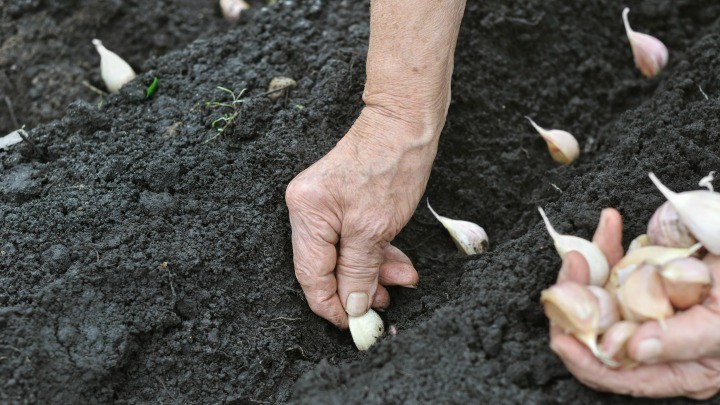 If you enjoy digging around in the dirt and growing your own produce, it might interest you to know that April is the best month to plant you allium bulbs.
Alliums include garlic, onions, chives, leek and shallots. There are also ornamental varieties that have a bulbous onion-like flower head, star-like clusters of flowers and others with hanging blossoms. The blooms add a colourful and constructive dimension to your garden.
Traditionally, it was thought that this family should be planted on the shortest day of the year and harvested on the longest, but according to Gardening Australia the best time to get time to get your garlic in the ground is now.
Quick guide to planting
The species thrives in a sunny, well-drained position. You want to plant it in a fairly light, easily drained soil. Allium likes lots of water (but they don't like to have their roots constantly wet) while the foliage is developing, but once it has flowered it's time for them to dry off.
You can plant in an outdoor bed or in pots, barrels, tubs and urns.
Compost, ground bark or decomposed manure work well for planting and are also widely available and hardware stores or garden centres.
Dig holes and plant the bulbs (with the pointy end up) about 7.5cm deep and about between 10cm and 20cm apart, depending on variety.
After planting gently soak the soil, but be sure not to waterlog the bulbs as they can rot.
When they bloom, the heads will become a striking feature of your garden.
After flowering the heads can be left on to dry or you can cut them for arrangements.
Got any garden tips? Tell us in the comments.
Comments