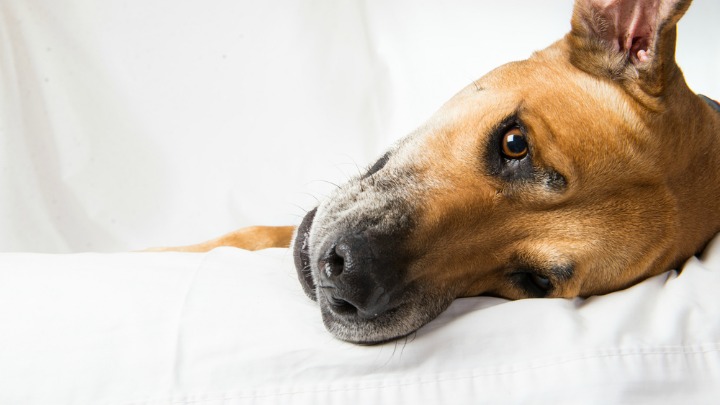 It's always nice to freshen up your bedroom with new sheets from time to time, but what do you do with the old ones? We've got some ideas! From picnic blankets to produce bags, here's five genius ways to reuse and repurpose bed sheets and keep waste out of landfills.
1. Use them as packing material
Stuff like bubble wrap or butcher's paper is wasteful, and when you need a lot of it, it can get expensive. But, because you can use bed sheets over and over and over, they get the job done without harming the planet. Fold big ones into layers to form thick cushions for breakable items, or use them to prevent scratches while moving. You can also stuff sheets into the corners of boxes to keep loose items from moving around. Or, use them as an extra top layer to cushion your things before taping boxes up.
2. Reduce paper waste
Old sheets that have been cut into squares are a greener alternative to many disposable products. Turn them into rags to replace paper towels, use them for cleaning up floors or for dusting cloths.
3. Make picnics less of an effort
Don't spend money unnecessarily on a picnic blanket when you have so many bed sheets just sitting and waiting to be used in your linen closet. Bring a couple along the next time you head out for a meal in the great outdoors, and layer them so that if the ground is damp, it still doesn't affect you from having a great time.
4. Give your pets a gift
It's no secret that pets love having warm, cozy places to burrow and snuggle. But to your furry friend, it won't matter whether his or her cuddly blanket came new from the pet store or used from your linen closet. Sheets can also be used to re-stuff pet beds.
5. Make your own grocery bags.
Bed sheets can instantly be transformed into reusable shopping bags. They're especially useful at the grocery store, where you can use them as an alternative to plastic bags. A great way to make your own grocery bag can be found here.
Do you have any others to add?
Comments