Craft time: How to make the softest, stretchiest playdough ever!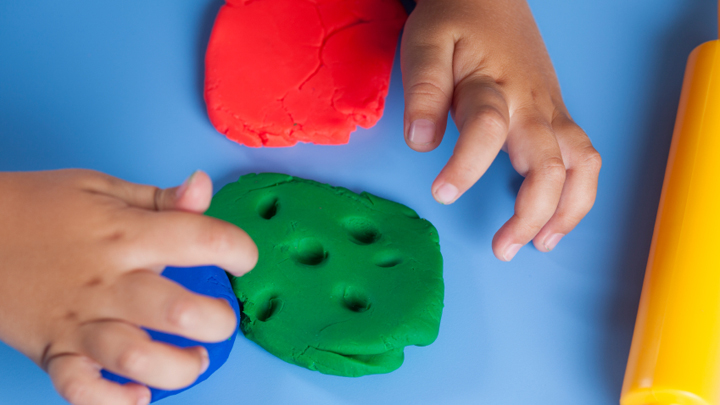 If you have your grandkids over today or during the week and are looking for a fun craft idea, why not give this amazing soft, stretchy playdough a go? It's different to the typical stuff you see in the store because it's made from stuff you have at home plus it's much cheaper!
We guarantee the grandies will be entertained for hours, as well you. Here's how to make it easily today with them.
You will need:
1 cup conditioner (cheaper the better)
2 and 1/4 cups cornflour/cornstarch
Food colouring (whichever colour your grandies love!)
Instructions
Ad. Article continues below.
Get the grandkids involved in making and playing, as they will love squeezing and kneading it.
Add the cornflour into a bowl with the conditioner and let the grandkids knead it together.
After one minute of mixing, you'll see the playdough coming together before your eyes!
Add a few drops of food colouring to make it into a bright colour, or keep it white, up to you and the kids!
Have fun playing!
If your dough is a bit crumbly, you can add a teaspoon of conditioner. And if it's too damp, add more cornflour!
Storage: it can be kept for a few weeks wrapped up with cling wrap and stored in an airtight container.
Tell us below, what other great crafts do you do with your grandkids? Do love getting your hands dirty with them?