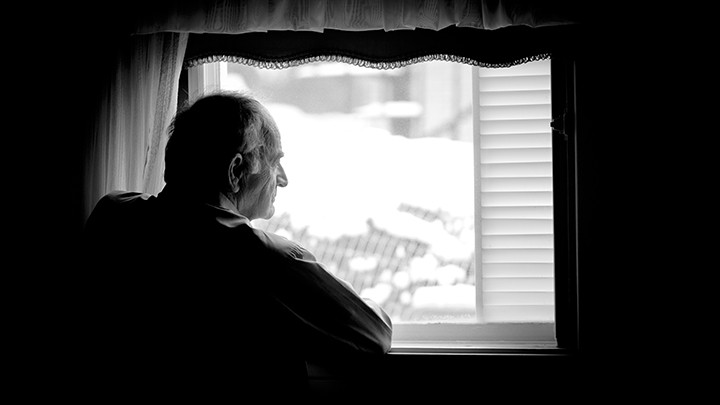 Australian philanthropist Paul Ramsay passed away last year at 78, leaving almost all of his estate to charity.
Now his foundation is passing nearly $15 million of this wealth on to the Black Dog Institute to help prevent suicide. It's the single largest philanthropic donation of its kind, and is set to make a very real difference.
While much media attention is given to suicide in younger people, particularly males, it's older men who are most at risk of suicide. The recent untimely death of Mike "Gibbo" Gibson was a sobering reminder of this enormous issue.
While a single donation will not change things overnight, it will almost certainly save lives – potentially reducing Australia's suicide rate by 20%.
Professor Helen Christensen of the Black Dog Institute says this program "has the potential to change the way suicide prevention is addressed in Australia".
"Whilst we have been waiting for funding decisions to be made, more and more people are taking their life".
According to the ABC, Institute will be using this money to fund a "landmark trial", covering the following very well-researched steps:
Allowing appropriate care for people once they leave emergency departments, with 24/7 support through crisis lines and call-out teams.
Better availability of treatment techniques, including specialised cognitive behaviour therapies.
More training of GPs to identify depression and suicide risk.
Suicide prevention training for police, ambulance and other frontline staff every three years.
Training for carers, counsellors and others most likely to come into contact with those at risk of suicide.
Training in selected workplaces.
For younger people at risk: school-based peer support and mental health literacy programs
Community awareness programs, along with better encouragement of responsible reporting by the media.
Reduced access to the various means of suicide.
"Evidence shows we could reduce the suicide rate by around 20 per cent in the first few years of this approach being implemented," said Professor Christensen.
"This landmark trial has the potential to change the way suicide prevention is ultimately addressed in Australia, opening the door for a nationally coordinated framework".
How much of this allocation is focussed on older men at risk remains to be seen. Regardless, we are enormously pleased to see so much time, effort and expense put toward such an important issue; one that as touched the majority of us in the Starts at 60 community.
What an incredible legacy for Mr. Ramsay to leave behind.
For more information on dealing with depression over 60, please see Beyond Blue's Life Starts at 60 page.
Has depression or suicide affected your life? Do you believe this program will be as big a help as hoped?
Comments