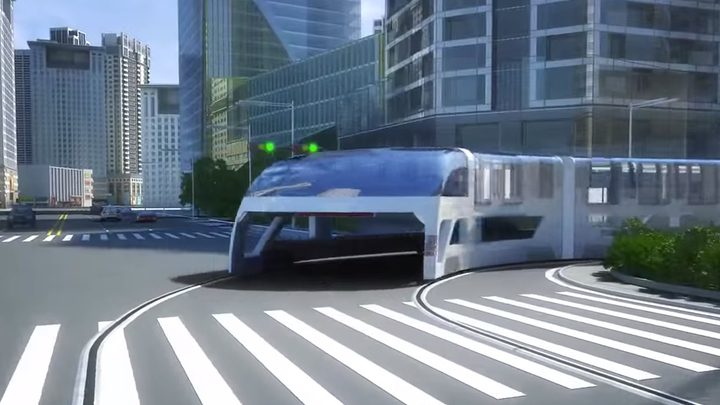 Who wants to sit in standstill traffic for hours at a time? What's the answer? Many experts would tell you that the public transport is the answer, but when buses clog intersections, they seem more like a problem.
A true solution comes from the company Transit Explore Bus out of Beijing seems to have the answer. If buses are taking up too much road, put them above it. The new "straddling bus" is 60 metres long, almost 8 metres wide, and elevated 7 metres off the ground so that cars can pass underneath it.
If you wanted a people mover, this bus could carry up to 1,400 people. Another plus being that this bus will help the environment by not only reducing the number of cars that need to be on the road but it is also electric. One of these buses could replace 40 conventional buses leaving to less congestion, cleaner air, and a quicker commute.
When you consider that these mega buses are also cheaper than trams or subways and require much less construction to permit we may be on to a solution to the traffic problems.
How would you feel about these types of buses on our streets? What are their pros and cons? How excited would you be to ride one?
Comments