Could Rupert Murdoch really be dating Jerry Hall?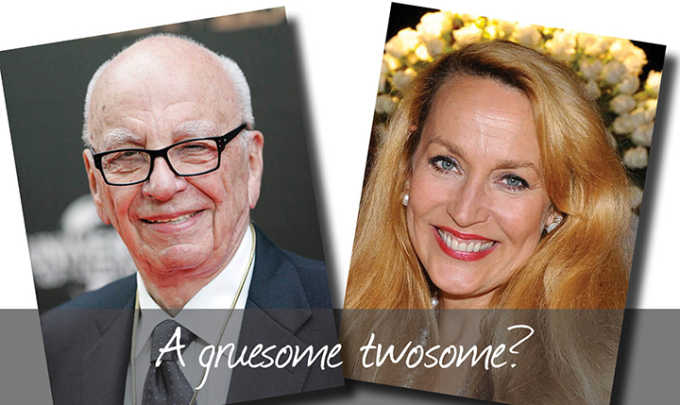 The media has to be pulling our leg on this one… surely?  After seeing James Packer loving life alongside Mariah Carey, Rupert has apparently decided he needs some of his own action.
59 year old Jerry Hall, former wife of Rolling Stone Mick Jagger has been rumoured to be dating none other than Mr Murdoch himself, 24 years her senior.  We don't know whether the media hooha is to be believed but it sure makes a smile peel across your face to think about it.  And it has to get you all talking today!
Rupert and wife number three called it quits back in 2013, leaving the 84 year old billionaire dateless for the long string of galas someone of his ilk must attend.
The Sydney Morning Herald reported on the rumour in their "Private Sydney" column yesterday.
"The rumour first appeared on the London-based showbiz website Popbitch, which while not at the top of the list when it comes to venerable media outlets, has a reputation for getting things correct. Well mostly."
Ad. Article continues below.
Jerry Hall reportedly said it was getting harder to find a man.
Jerry Hall is reported in the article as saying to London's Mirror recently: "I don't get propositioned by anybody as much as I used to … Actually I don't think you'd need to get married, it's the company that would be nice."
Is this simply too unbelievable to be true?