Could green bags be making us spend more at the supermarket?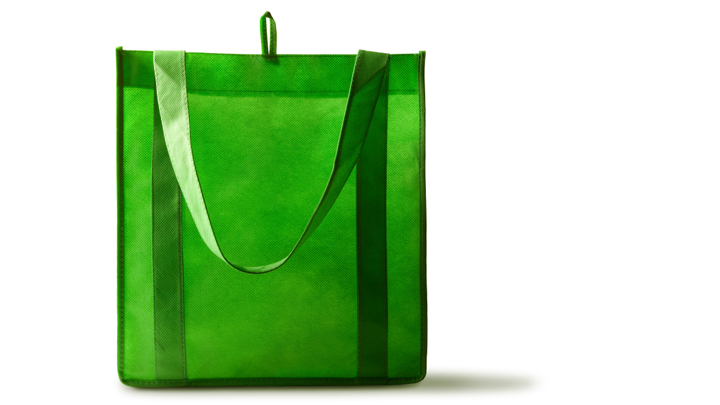 Over the last 10 years, Australian shoppers have embraced green bags in place of plastic carriers.
But in an ironic twist, those bags we cart along to the shops have had a negative consequence – they make us spend more.
According to a team of American marketing experts, a trip to the supermarket can often give us more than we bargained for – literally.
The new study, released by Duke University's school of business, shows that shoppers who bring their own reusable bags are more likely to buy expensive organic produce over cheaper products.
And those same shoppers also had more junk food in their bag, presumably a form of rewarding themselves for being more ethical.
Ad. Article continues below.
"In short, bringing your own bags changes the way you shop," write the authors.
"It is … possible that by bringing the bag, shoppers would feel they had already taken measures to progress towards [green] goals".
Consumer psychologist and part-owner of Cummins & Partners media agency Adam Ferrier says the study shows how consumer habits are changing – and it makes sense.
"Everyone has an internal ledger where we attempt to balance 'good' and 'bad' activities. The more good we do gives ourselves permission to treat ourselves to 'naughty' indulgences.
"It makes sense that if we are good and use our own recyclable bags, then we are allowed to be a little naughty and treat ourselves too", he said.
Ad. Article continues below.
ABS data shows that 60 per cent of Aussie shoppers use green bags when they shop – but could this change our minds?
Ferrier doesn't think so – as long as we keep using green bags and eventually get rid of plastic altogether. Once it's the norm to use green bags, logic says we won't reward ourselves as much.
Also, Coles believes their REDcycle program where customers return their plastic bags and buy reusable bags has been effective in reducing landfill.
We want to know today: Do you use green bags when you shop? Do you treat yourself?