Could Clive Palmer be onto something?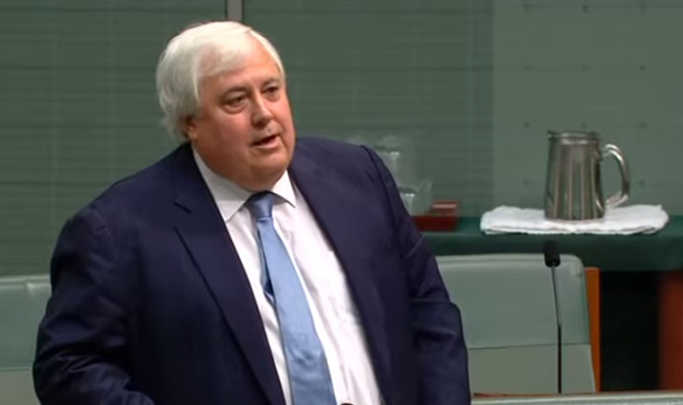 Undeterred by being told off by Speaker Bronwyn Bishop yesterday, Clive Palmer is pushing ahead with his opinions on what this country needs.
And who knows? Maybe he's onto something?
The multi-millionaire politician told Sunrise this morning he wants to see an end to career politicians, with a new two-term maximum brought in to ensure the country gets fresh ideas.
Ad. Article continues below.
TWO TERM POLLIES! Clive Palmer is calling for an end to career politicians. Mr Palmer believes federal pollies should…

Posted by Sunrise on Monday, June 22, 2015
In the US, presidents are allowed to serve a maximum of three terms, however it seems Mr Palmer is suggesting all federal politicians be moved on after two.
Would this lead to fresh ideas or would we end up playing political ping-pong, with no long-term thinking at all (which many may argue is the case for our current political system anyway)?
Robert Menzies was Australia's longest serving Prime Minister, holding the office twice, from 1939 to 1941 and from 1949 to 1966. Altogether he was Prime Minister for over 18 years – still the record term for an Australian Prime Minister.
In parliament yesterday, the head of the shrinking Palmer United Party asked the Prime Minister, "Is it okay that an Australian citizen could lose his citizenship because a government official lies or makes a mistake?"
Mrs Bishop ruled the question out of order because "it offends every standing order in the book".
Tell us, do you think Clive Palmer's idea of two-term politicians has merit?