Control the bounce with the right sports bra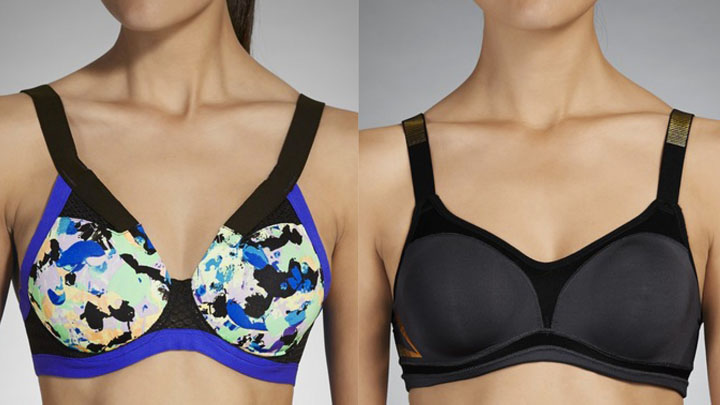 A brilliant idea started with this comment, "why isn't there a jockstrap for women?"
Lisa Lindahl and two other ladies decided they were fed up with constantly moving bra straps, chafed skin and sore breasts so in 1977, they sewed two jockstraps together. The modern sports bra was born (well, actually, the "jogbra" was born).
1982 – Jane Fonda's workout video was launched and the aerobic dancing craze inspired millions to jump around in funky workout gear.
1984 – Joan Benoit won the first-ever women's Olympic marathon and her lingerie-style bra strap showed as she completed the race.
1999 – Soccer player Brandi Chastin celebrated her World Cup soccer victory but stripping off her jersey revealing her Nike sports bra.
Ad. Article continues below.
The sports bra has undergone a massive transformation and revolutionised women's athletics. Thank goodness it has because our assets need protection! Nowadays, the health and fitness industry is continuing to explode and luckily, sports bras are keeping up with the trend. In fact, multiple sources even suggest that the average bra size has increased from 12D to 14DD in just a few years.
So this brings us to the 2015 update. Berlei has launched a sports bra campaign featuring Serena Williams. Berlei tested, used, and approved their new sports bras with the Australian Institution of Sport (AIS), which claim to reduce breast bounce by up to 60%. The ad displays Serena Williams in various bras with the caption, "I control what bounces around here". As silly as the advertisements may be, Berlei does highlight an important issue and has created an excellent product to deal with breast bounce.
Breast movement can lead to permanent ligament damage and saggy breast tissue so wearing the right bra is very important. I know you aren't doing rigorous exercise like Serena Williams but whether you're walking or running, there is still a 'bounce' factor that needs support.
According to an interview with the Daily Mail Australia, Williams started wearing Berlei bras 10 years ago when her Mum stumbled across the product on a trip to Australia. (Mum's always know best!) Now Williams is hooked on these bras and for good reason…they're comfy and really do minimise the bounce factor. We've found a few of Berlei's best selling sports bras that are definitely worth investigating. Other colours are available too!
Ad. Article continues below.
1. Electrify underwire bra (most popular underwire sports bra with medium support)
Price: $39.00
Size: 10A – 18E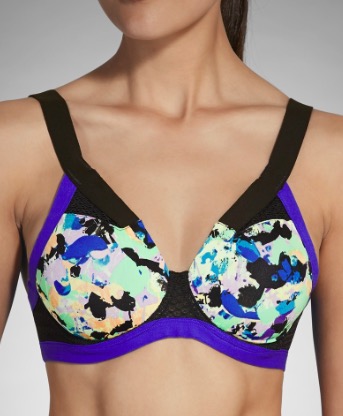 Ad. Article continues below.
Price: $69.95
Size: 10A – 16E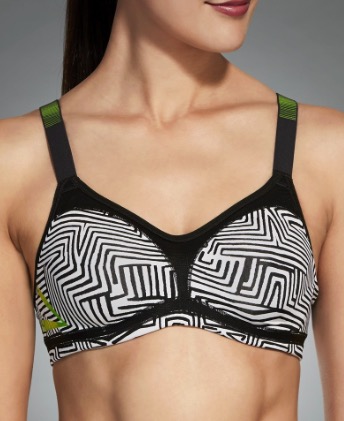 Ad. Article continues below.
3. Free to move (good for high impact activities; comfort and freedom with adjustable straps)
Price: $39.00
Size: 10B-18D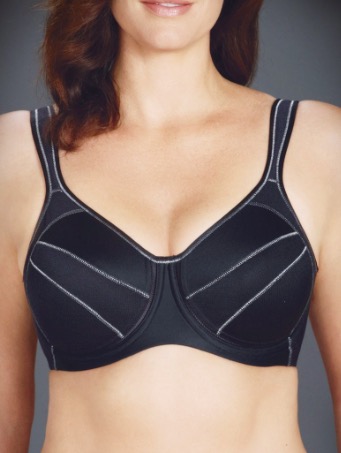 Ad. Article continues below.
Price: $74.94
Size: 12DD – 20F
Did you know that during exercise an unsupported B cup can bounce up to 8cm and an unsupported DD can bounce up to 19cm?
What was your first sports bra like? Do you wear a sports bra when you exercise? Share with us below!