Confused in the shopping aisle? There's an app for that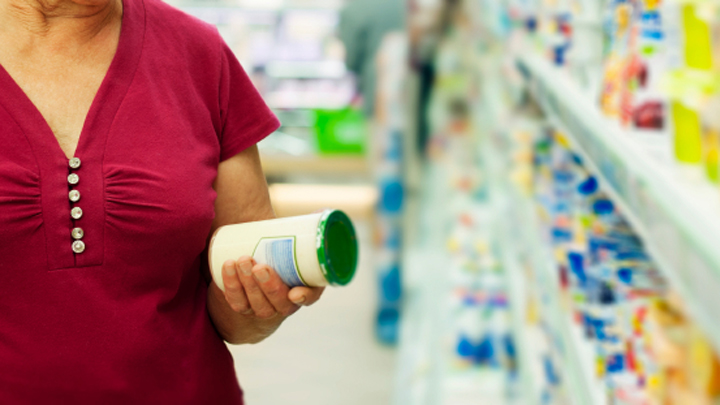 How many times have you been shopping for something healthy and wanted to know more about a product and just couldn't understand the mumbo jumbo on the packaging? What does "Packed in Australia from local and imported ingredients" mean anyway? Australian food labels are confusing and they're giving everyday shoppers a headache. But could the power to learn more be in your hands i.e., your smart phone?
Ad. Article continues below.
Now, more and more fed-up consumers are informing themselves about what's going in their trolleys and they're doing it with their smart phones, and you can too. Since a Hepatitis A outbreak last month, where 27 Australians were diagnosed with the disease, there has been an outcry for more information about where our food is coming from so we can make better choices at the supermarket.
If you've heard of scanning apps before that you can use to scan barcodes, and thought they were only available overseas, we have some good news: there are quite a few apps that can give you information about Australian foods and decipher those confusing labels.
Here are some other nifty apps that could help you next time you're in the supermarket:
Foodswitch – available for Android and iOS
easy-to-interpret nutritional data for most packaged food in grocery stores. You can use the "SaltSwitch" and "GlutenSwitch" modes too.
Glow – available for Android and iOS 
Allows consumers to send instant feedback to companies and retailers. You can view extended labelling including country of origin, ingredient, plus supply chain data which can be updated by manufacturers in real time.
OpenLabel – available for Android and iOS
Simply scan a barcode and view "labels" showing relevant environmental, social, health and safety data.
Buycott – available for Android and iOS
This ethical shopping app shows where the product came from, i.e. the parent company, and their ethical standards.
GS1 GoScan – available for Android and iOS
Another scan-the-barcode app that has approval from the Australian Food and Grocery Council.Allergen, country of origin, and halal and kosher certification data is displayed.
What food information do you look for the most when you shop? The country of origin? Certifications? Health information? Tell us below.