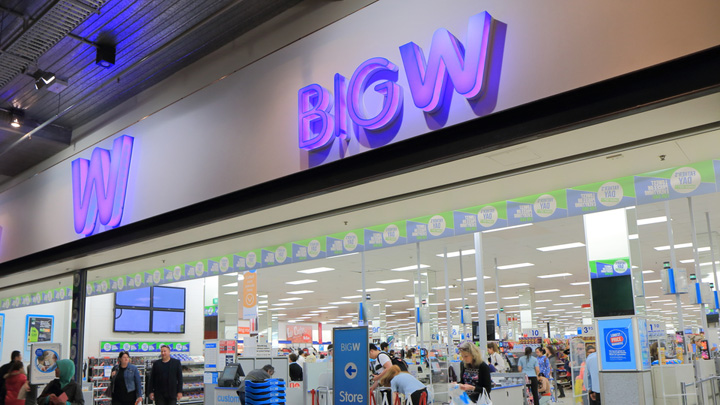 Are you a Big W customer? A rival homewares retailer has their sights set on taking over the struggling 152-store company… and they could make a deal Woolworths Limited may not be able to resist.
According to Kmart CEO Guy Russo, he wants to take over any of their under-performing stores and turn them into Kmart stores.
The former McDonald's CEO is looking for ways to double the size of his department store business and drive revenue to $10 billion – something not so impossible when you think about the success Kmart has had in recent years.
"We know that Big W has lost sales for the last two years and so we would really like to take over any of their under performing boxes and provide consumers with better prices in those areas," Mr Russo said, reports The Age.
"It's easy growth but it's not easy to get because you need two things to happen. One is the owner needs to say, 'I need to let go of something that's losing me money'," Mr Russo said.
"And what happens with owners is what happened with Coles. They get emotionally attached to it and don't want to let go of it."
Big W is one of many problems that Woolworths is currently struggling with, as well as the suffering Masters hardware brand.
At Big W's recent meeting, Woolworths chair Gordon Cairns stopped short of saying he wanted to sell the retailer, and see an improvement in sales before making any decision.
Kmart is an appealing option as their full year sales are continuing to soar: $4.5 billion in 2014-15 (growth of 8.2 per cent).
Speaking of Big W again, Mr Russo said, "This is a business that has had nine negative quarter sales results, it's losing money but the most important thing is … I would love to hire their staff, this is not about putting staff off," Mr Russo said.
"I'm a business guy, I like to run businesses that make money and then if you can make money you can reward, motivate and give people a career," Mr Russo said.
With or without converting Big W stores, Kmart has approval from Wesfarmers to roll out 50 more stores across the country to keep up with demand for their well-priced stock.
Tell us, would you shop at Kmart instead of Big W if your local store converted? Or are you a loyal Big W shopper?
Comments