Community good deeds: Barber gives free haircutting to kids who read him a book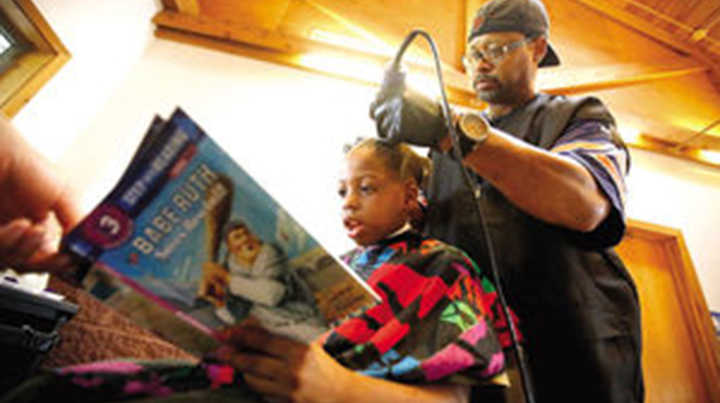 A community with awesome family values is something we all love being a part of, and this Barber is certainly a shining light.
Ad. Article continues below.
Earlier this month, Iowa based barber Courtney Holmes decided to help the kids and families in his area out as a part of a community Back to School Bash by giving away free haircuts to kids on one condition.  He wanted each child to read him a book before he cut their hair.
The beautiful story was featured in the Telegraph Herald and there is a video there about the warm community gesture.
"I just want to help out the kids, help out the community, make sure the kids are able to read a book and get a nice haircut for school," he said.
Holmes, from the Spark Family Hair Salon, gave up his time and made families smile and his little bit of happiness is making us smile a whole world away.
Have you got a story of someone you know doing the community a good deed that helps people out and is socially rewarding like this?