Coming to terms with never being a grandmother again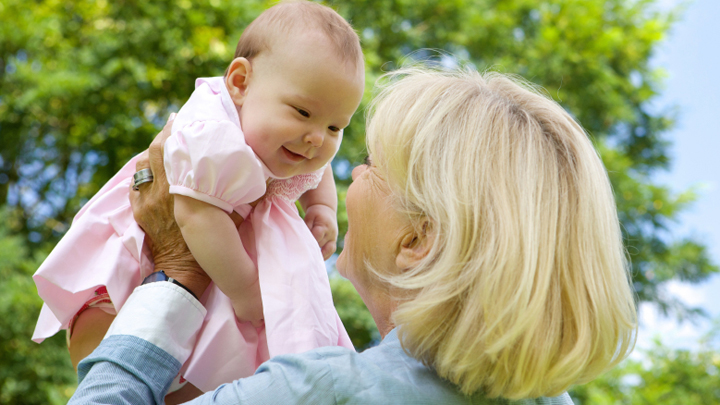 My youngest son is married to a beautiful, accomplished, intelligent young woman. Almost three years ago they had their first child, my first grandchild, and both were enthusiastic about the prospect of adding to their family 'sooner rather than later'. In the interim though, something got in the way – 'personal ambition' – more so on the part of my daughter in law, me thinks.
In conversation, we touched on the subject of when my grandson might have a sibling and I came to the conclusion that 'they will never have the time'! Unless they come to the realisation that, contrary to what they were led to believe, you can't have everything you want! At least not without giving up something else or at best, re-prioritising.
There are plenty of good reasons why having another baby is not on the cards at the moment. Paying off the credit card debt (incurred whilst they were 'footloose and fancy free'); completing the renovations to their house; not to mention their individual commitments to their careers. However, the most 'honest' reason given by my daughter in law was 'I'm not ready yet' and I'm not sure she has relayed that to my son.
As a much younger woman, I 'wanted' three or four children but after my two sons were born, I had to be 'honest' with myself – I wanted to be other than someone's wife; I wanted to be other than someone's mother; I wanted to work again (other than part time jobs just to supplement our income); I wanted to be 'me' and I would never be 'ready' to have another baby! Thankfully, for different reasons, my husband came to the same conclusion – more children were not on the cards for us.
Ad. Article continues below.
As much as I would love another grandchild, I'd rather my son and daughter in law be 'honest' with each other, and if their 'priorities' can't include having another child, then don't!
Having my sons was my greatest achievement in life! BUT if we hadn't 'prioritised' differently, the father of my grandson would never have been born!
Did you have to consider not having more children? What choice did you make and why?