Colouring in for grown ups!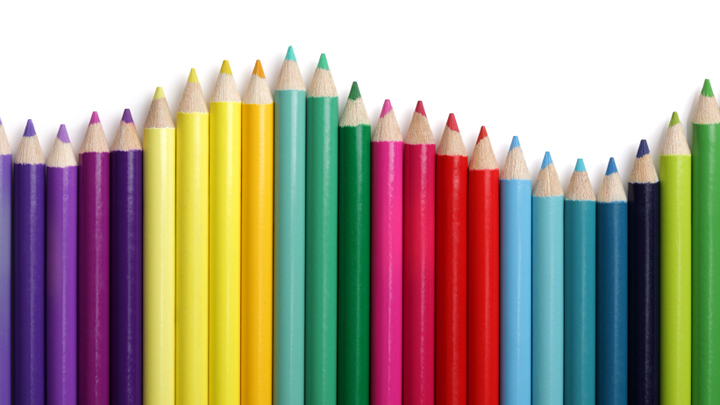 There are some childhood joys that we have the pleasure of revisiting with our kids and then our grandchildren. I think I've just rediscovered one that I'd like to make my grown up hobby!
There's something about reminiscing that feeds the soul and as we find ourselves in the roles of parents and then grandparents, we get to step back in time and rediscover some very simple childhood pleasures. It's really no surprise that many of us enjoy sitting at the table with the littlies, piecing together jigsaw puzzles, playing snap, making scrapbooks, and intentionally losing boardgames to our younger but sometimes more savvy opponents.
But here's a childhood pleasure that has become more grown up – and I just love the idea! If you've grown a bit weary of colouring in Barbie, farm animals, Peppa Pig and Thomas the Tank Engine, take heart because all that practice is going to come in handy.
Johanna Basford, a British "illustrator and ink evangelist" has published two beautiful colouring books for adults (titled Secret Garden and Enchanted Forest). Think this sounds a bit weird? Then you need to check out her website and I can almost guarantee that you'll find your fingers twitching to pick up the colouring pencils, pens or crayons. As the book titles declare, each page with its intricacy and hidden details is indeed, an inky treasure hunt!   
I have lovely memories of sitting at the kitchen table, lying on the lounge room carpet and working intently at the camping table – colouring in with the kids. There's something very therapeutic and yet disciplined about staying in those darn lines, in order to create a masterpiece!  
Ad. Article continues below.
It is believed that the art of colouring in generates wellness, quietness and also stimulates brain areas related to motor skills, the senses and creativity. Apparently the trend is well and truly alive in North America, European countries and Spain. In fact, the global trend has seen Johanna's books at the top of Amazon's best sellers list and her Secret Garden book has been translated into 14 languages!  
In this crazy fast-paced life we live, I think a little bit of "me time" with the colouring in might just provide the quiet escape many of us are looking for. So what are you waiting for? Get your grown up pencil case out, sharpen those pencils and set out your crayons and pens and then get lost in the world of possibilities that can be found in this creative pursuit that is now all grown up!
Tell us below, when was the last time you picked up the coloured pencils? Were you ever an arty child growing up? Would you colour in now?