Coles' new plan for their checkouts: Is this too far?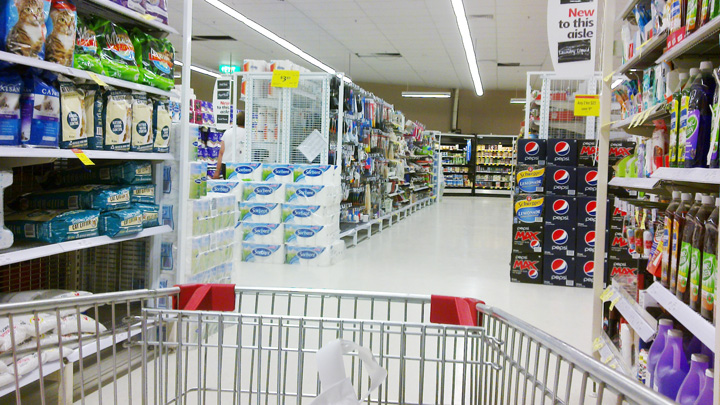 One minute Coles want to bring back the checkout chick, and the next they announce a completely radical checkout change that could do away with staff altogether.
The other day we reported Coles' plan to wind back its strategy of pushing us towards self-service checkouts, and reinstate actual humans to check out our groceries. It seems this plan has changed direction somewhat.
Australian Financial Review reports Coles have taken the supermarket wars to another level by rolling out self service checkouts with conveyor belts in their stores.
If they want to stop pushing us to self service registers, why would they put in even bigger ones? We're as confused as you are.
Nevertheless, the rolling self service checkouts have already been spotted in two Melbourne stores, and look much like a typical human register except you still bag your own groceries.
Ad. Article continues below.
Coles have not said how quickly the belt concept could be rolled out across its network or whether it would replace the standard DIY checkouts.
AFR believes no new staff with be recruited for the human component of Coles' new plan, or for their self service conveyor belts.
Coles said the new self service machine after customers complained that the DIY bays were too cramped and difficult to use for large shops.
Coles operations director Andy Coleman said, "We've always had staffed checkouts available but we are also always looking at new ways to help customers shop at Coles".
We want to know today: Would you give conveyor belt self service checkouts a go or does it sound like too much effort? Would you prefer to be served by a human?