Clever ways to teach your grandkids the importance of sunscreen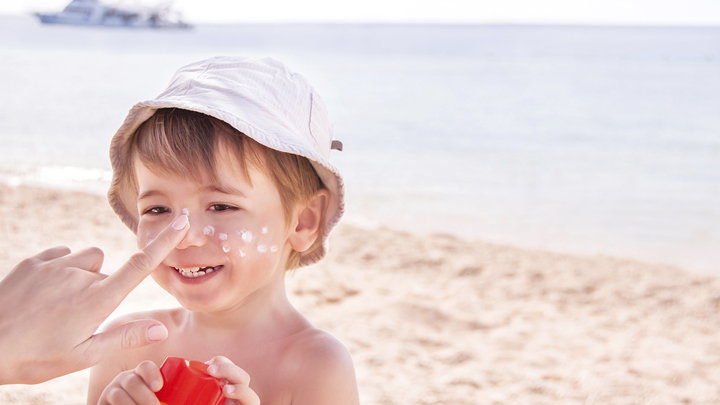 Sun safety has never been more important, especially considering two out of three Australians will be diagnosed with skin cancer by the age of 70. But how can we pass on the lessons we've learned and protect our grandkids from the sun's dangerous rays?
Our grandkids just want to play at the beach and tend to get annoyed by having to apply sunscreen (and wait for it to absorb!). So what's the magical solution? Is there a fun way to teach our grandkids this important lesson?
The US and Brazil have introduced some pretty clever options that make it easy for kids to understand the importance of sun safety.
The US market has introduced sunburn alert UV wristbands and stickers to remind you to apply sunscreen. The bands are activated by the sun. It works by applying sunscreen to the band and then it changes colour to remind you to reapply sunscreen. It will then turn a different colour to tell you to cover your skin or get out of the sun since you've reached your maximum recommended UVA/UVB exposure for the day. Do you think you grandkids would like to use this?
Another development in Brazil is the sunscreen doll.
Ad. Article continues below.
Cosmetic company Nivea designed a doll to teach kids the important of sunscreen use. When the doll is exposed to sunlight without protection, it gets sunburnt – and turns pink!
The idea is that just like our skin, it needs sunscreen for protection. But when you apply sunscreen the doll turns white again. It's trying to teach children the importance of applying sunscreen. The kids have to make sure their dolls don't get burnt! Do you think your grandkids would like this idea? Do you think it would work?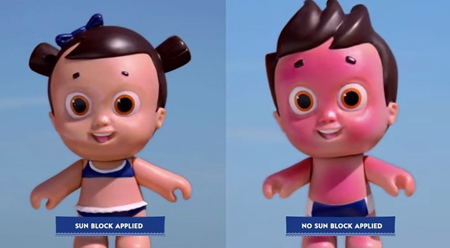 Unfortunately, the doll isn't available in Australia just yet but the response to the prototype has been outstanding. Take a look at the promotional video. The kids see how red the dolls get in the sun and immediately apply sunscreen to the dolls, themselves and their parents!
Tell us, do you find it tricky convincing the little ones to apply sunscreen? Do you think tools like wristbands and dolls would help?