Clean off rust with just one pantry item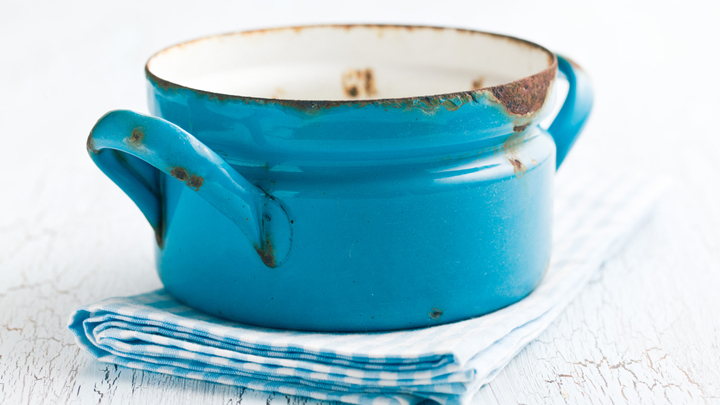 No matter how regularly we clean pots and pans, sometimes rusting is simply inevitable – but don't give up on them yet!
There's a wonderful (and extremely unexpected) trick for those who want to rejuvenate their kitchenware without having to depend on chemical cleaning products. And it's the last item anyone would associate with cleanliness:
It's a potato!
What you need: 
Rusty pots, pans, knives or other utensils
Potato
Baking soda or dishwashing liquid
Ad. Article continues below.
Method:
Cut the potato in half.
Dip the pot into the baking soda or dishwashing liquid.
Rub the potato around the rusted areas. Keep going until the rust is removed. You might need to slice the potato down if it gets too slick.
Rinse and dry the pot.
Will you try this trick? Do you have any other effective ways to clean rust off pots and pans?