Christmas is two months away! What can you start planning today?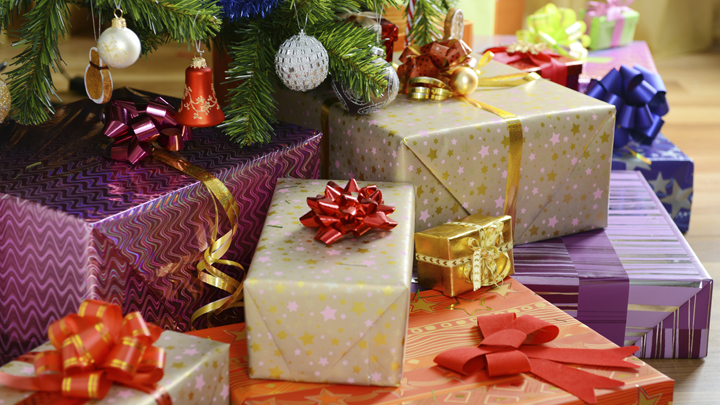 While it may seem a little too eager to start preparing for Christmas in October, a few tiny steps today can save an enormous amount of stress and uncertainty over the next two months- leaving you with more time to actually enjoy the festive season.
Which of these have you prepared (or considered preparing) early? When do you start your Christmas planning? Leave your tips in the comments below!
1. Start baking the things you can freeze
There is no shortage of great Christmas food that freezes well. Why not get in early to take the stress off later? Christmas cake, mince pies, rocky road and scones all preserve wonderfully, allowing you to tick them off weeks or even months in advance.
If you would still prefer to cook closer to the day (after all, it can be a big part of the fun), one nice compromise is to take care of the gravy and stuffing in the weeks beforehand.
Ad. Article continues below.
2. Update your contacts list
If you're sending out an annual Christmas letter or cards, now is a great time to ensure you have everybody's correct address. Thankfully, this is now easier than ever; a simple private Facebook message asking for an address can suffice.
Most importantly, it's an excuse to reinitiate contact a little earlier with those you love!
3. Start shopping online now
While online shopping for Christmas gifts is a tremendous time-savour, you'll still need a little foresight to make the most of it. With the frantic Christmas rush, it's hard to put much trust in the postal system. Doubly so if you're ordering from a US or UK online store, in which case you'll have two overworked systems to contend with.
Ad. Article continues below.
By ordering a few items today, you'll have plenty of room for delay and error in overseas transit, without any undue last-minute stress.
4. Start budgeting and saving today
It's hard to be financially conservative over Christmas. On the other hand, it's far easier to make a few compromises now in preparation. If possible, try to outline and set aside the money you need for gifts, food, travel and other seasonal indulgences.
A little planning now could see you beginning 2016 with a much healthier bank account.
5. Speak to your friends and family about their plans
Want to set aside a specific day with your friends or family? Start sharing plans now to avoid scheduling clashes. Once again, Facebook can make life much easier: simply send out an event invitation to ensure they save the date.
Which of these steps do you begin early? When do you usually start planning for Christmas? And what other tips would you share with the Starts at 60 community?