Christmas is a sad time for me... Is it the same for you?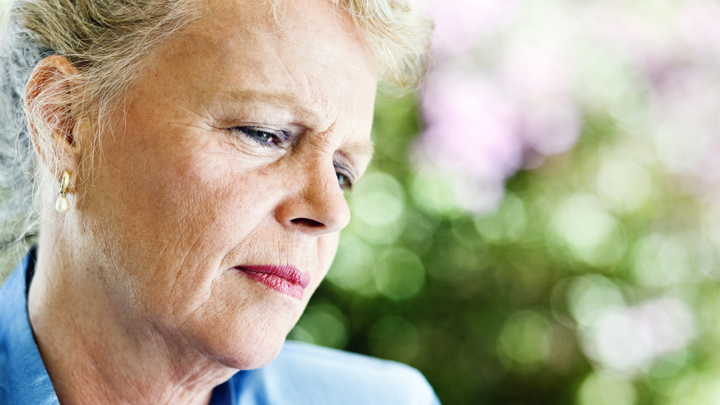 Christmas is a beautiful time. It is a time for love and happiness and most importantly, family. But that is why I don't look forward to it – my family. We haven't ever had a big fight, we've only said kind words to each other and I love them very much, but over the last few years, my grandchildren are distancing themselves from me. Every Christmas I want to spend time with them and I'm just reminded that they don't want to the same from me.
I've been a constant presence in the lives of my grandchildren; I've babysat them, cared for them, done the school pick ups and drop offs and have watching their dancing, singing and music concerts and supported them at their sporting games. But they've hit the early teenage years and I suppose it is no longer "cool" to be seen with your Grandma.
Because of this, they hug me, but not like they used to. They will speak to me but their words are short and they don't laugh with me anymore. The girls are a little more responsive and engaging than the boys but not by that much.
I know I'm getting older and I'm not up to date on everything in their lives and the way the world works sometimes, but I accept that and I try my hardest. I get them the Play Station games they ask for, I give them tickets to their favourite sporting games and I surprise them by baking their favourite treats and dropping them in on a Sunday night so they can enjoy them in their school lunches each week.
For so many years our family Christmas day tradition has been the same: the families have breakfast independently, then we all take turn in hosting a lunch that turns into a dinner. The kids play in the pool, we all eat, we play street cricket with the neighbours and spend the night grazing on left overs.
Ad. Article continues below.
A few years ago I would spend the day laughing and smiling. The grandkids would take turns in sitting on my lap and as they got too old for that they'd sit beside me and we'd talk about what they'd learnt that year, whether or not they were excited for next year, what new activities they wanted to try and who they were seeing on the holidays.
I loved our Christmas day chats and I think that they did too.
But now that has stopped. I feel like they talk to me out of obligation. I feel like they see me sitting there talking with the adults and think I'm "too old" or "too out of touch" to connect with them.
I don't mean to whinge about my situation, because at best I am incredibly lucky to have a family that spends time together and beautiful grandchildren to love. But to me, Christmas is a sad time, because I'm reminded of this growing void.
Do you understand what I'm going through? Can you relate to it? Share your thoughts in the comments below…