Choose the perfect chair with these simple guidelines
Sponsored Content
Lifestyle
9 months ago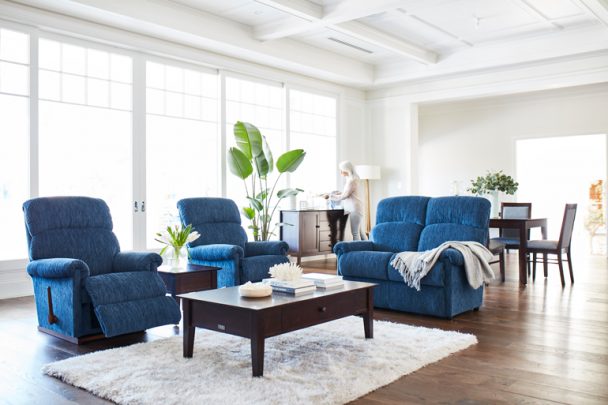 Purchasing a new piece of furniture requires more than just selecting the right style and colour. It has to suit your needs and lifestyle too.
But knowing what features to look for can help you narrow down the search for the perfect chair, couch or lounge.
Ergonomics
Have you ever spent time sitting on a chair and then got up with a sore back? Or owned one that you had trouble getting in and out of?
Your height, frame and health issues can make a big difference to your requirements. Tall people can find some chairs too low, while shorter people might find their feet swinging in the air.
The only way to ensure a piece of furniture has the right height, width and support for you is for you to give it a try. Go into the store and spend time trialling chairs. Sales assistants are very knowledgeable on ergonomics also, and can help you decide on the right option.
If you're not as sprightly as you used to be, getting the right-sized chair is especially important, but you can go one step better with a recliner lift. The La-Z-Boy Platinum Lift Chair will ease you out of the chair at the touch of a button. You'll just have to fight the grandkids for it when they are visiting.
Did you know you can even buy furniture items in different sizes, just like clothing, to better suit your frame? For example, the La-Z-Boy Eden Chaise Rocker comes in a regular, large and extra-large.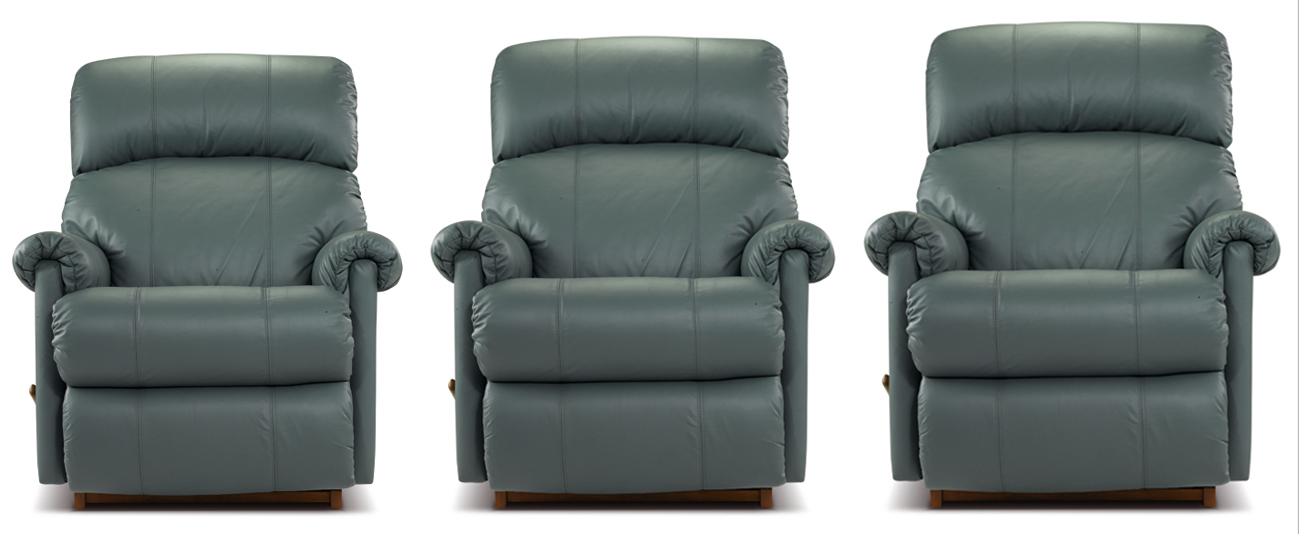 Comfort and function
If extra support is what you need, look for furniture that has an adjustable back or footrest. Lumbar and other built-in body support features can even provide help for your seated posture.
When it comes to exploring an item's functions, ease of use is key. A chair that reclines or lifts at the touch of a button or lever is only helpful if you can easily reach the button or can pull the lever while still seated.
Construction
A chair or couch might look pretty, but will it last? Find out what the item is made from so you can determine how well it's likely to last. For example, not all leather is equal and some may even give the appearance of leather, but in fact it isn't leather at all.
Also, you can examine the inner materials. A stronger timber like hardwood, can be more durable, but softwoods such as pine are much more commonly used in furniture manufacturing, due to its inbuilt strength and being a renewable resource. Another material sometimes used is reinforced steel, which can provide extra strength, but can prove to be quite heavy (something to be aware of if you plan to move your sofa yourself for cleaning/rearranging). One little trick is to determine what the manufacturer's warranty provides you with. This can give you a good indication on the quality of the product.
Even the type of cushioning can change the feel of a product. Foam will keep its shape and requires very little maintenance, but can be quite firm, whereas feathers are very soft and allow you to sink in. Feathers, however, can lose their shape and require more maintenance.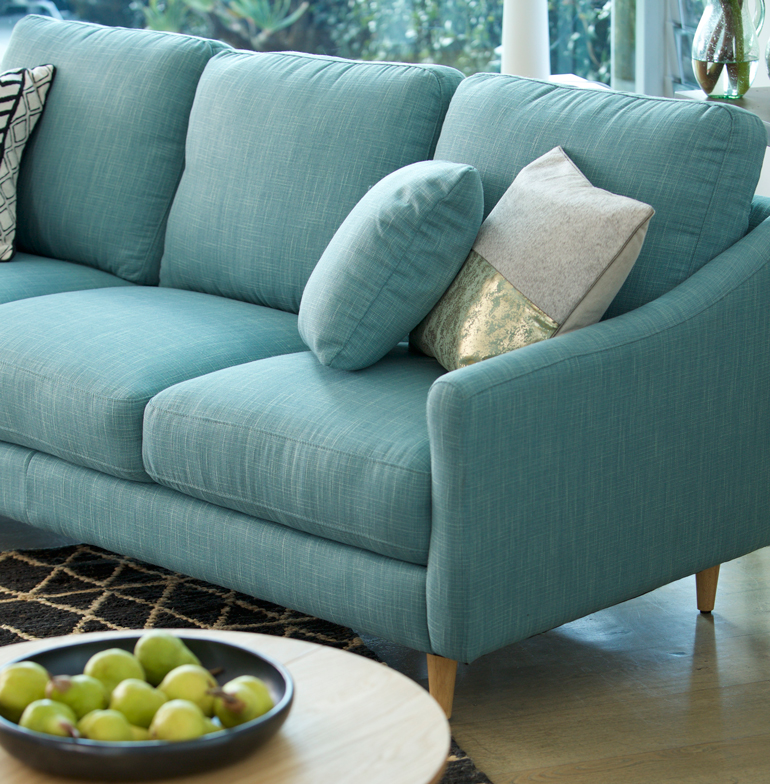 There are so many variables to consider, but at the end of the day, decide what you require the piece of furniture for and make your choice accordingly.
Textures
Nothing provides the sensation of luxury more than a beautiful fabric. Velvets and other soft-to-the-touch materials can make you feel like you never want to get out of your seat.
Or you may prefer the crisp feel of linens, to add interest to your décor textured fabrics, or the sleek, cool feel of leather.
Test the feel of the different textures against your skin to decide what you prefer.
However, ensure that the fabric used meets your needs and requirements. For example, a linen is not very durable and doesn't suit family lifestyles. 100% polyester is quite standardly used and the reason it is used is because it 'stands the test of time'. With technology these days, 100% Polyester can be constructed to give the appearance of linen or velvet as well, which means you get the appearance you desire with the durability required of everyday living.
Many manufacturers have stringent testing in place (of fabric) before it is used on furniture, which includes fading, pulling, rubbing and even chemical testing (like formaldehyde), so make sure you question this before purchasing.
Lifestyle
Do you spend a lot of time watching television or reading a book in your favourite chair? Or do you often have company over for a cuppa on the couch? What about your health? Do you have leg pain or back issues? Or perhaps you just enjoy a regular nanna nap?
All these factors should play a large part in the decision-making process, because defining how you'll most use your new piece of furniture will help guide you to the best choice.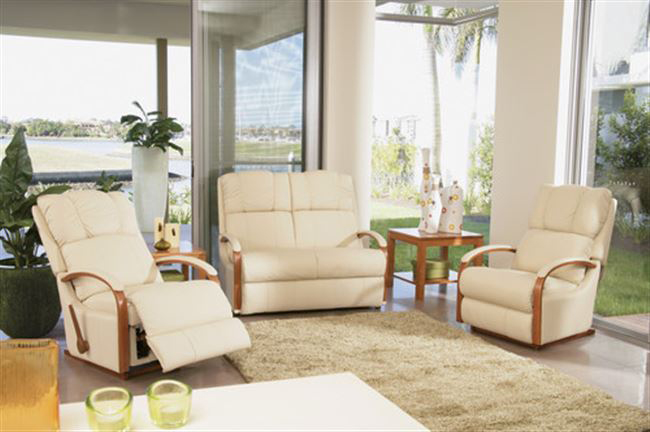 It's worth thinking about extras if you have a very specific vision for your chair. Beverage holders or trays, adjustable head and footrests, hidden storage options, electrical outlets, USB ports, even power packs (to remove the use of power cords) – you name it, you can get it in a chair or couch these days.
If you prefer to sit back and relax with a book or watch the TV in comfort you might look for recliner options, a footrest or, at very least, soft cushioning.
If you have a few aches and pains, a recliner can help with this too. Sitting in a reclined position can help with back pain and aching legs because elevating your legs relieves the strain on them.
Don't forget to also ask the advice of sales people. They should be able to advise on features, functions and options you may not have been aware of.
What's your most important requirement in a chair or lounge?