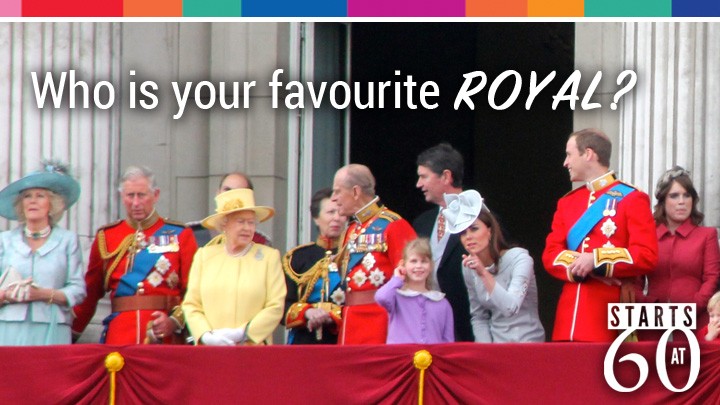 There always seems to be a lot of buzz surrounding the British royals thanks to the arrival of Prince William and Kate Middleton's baby girl but we want to know if you have a favourite royal?
Why do you love them so much? Is it every possible to choose one?
Queen Elizabeth has held such poise and grace in her sixty-plus years on the throne. Here's to many more!
See a rare (and gorgeous) photo of Queen Elizabeth at age 13: https://t.co/fr9bFihNuB pic.twitter.com/u6dFC6dYw5

— InStyle (@InStyle) March 5, 2016
Prince Charles has lived much of his life in his mother's shadow but remains a proud national icon.
Prince Charles has urged Britons to holiday in areas hit by the winter floods https://t.co/2fI90YimJf pic.twitter.com/zXwYn4dv8n

— Sky News (@SkyNews) March 5, 2016
Princess Diana will always be remembered for her beauty and genuinely down to earth nature.
Princess Diana voted most iconic woman of all time nearly two decades after her death https://t.co/viAhKtWJtd pic.twitter.com/YVMleacspa

— Daily Express (@Daily_Express) March 7, 2016
Prince Harry has had his share of controversies but by all account has grown into a dashing and kind young man.
Prince Harry is adorable, funny, and he can dance?! How is the man still single? https://t.co/CsTnRG3haD pic.twitter.com/MQjUnG6LZA

— E! Online (@eonline) March 4, 2016
And who can forget the happy new family, William, Kate, George and Charlotte? We love you all so much!
Prince William & Kate Middleton enjoyed a skiing holiday w/ Prince George and Princess Charlotte in the French Alps. pic.twitter.com/e06pZfpUUW

— Fox News (@FoxNews) March 7, 2016
Comments