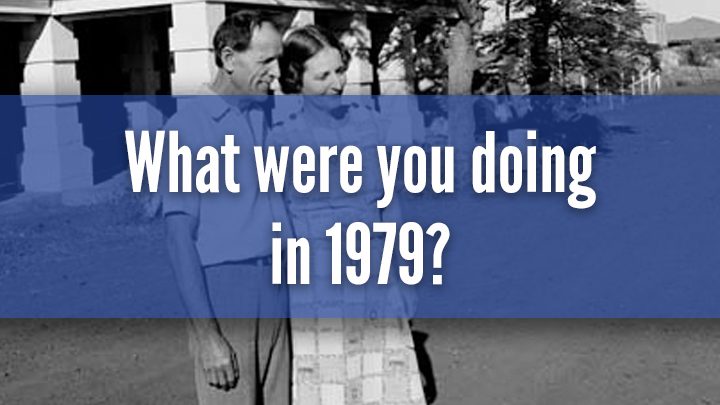 The year was 1979 and Australia was full of young baby boomers hard at work raising their kids and enjoying some very questionable fashion choices!
So many amazing things happened in our country that year… Malcolm Fraser was prime minister, the hit film Mad Max was released – making Hollywood sit up and take notice of Australia – and the Australian Federal Police force was established.
In the world of television, '60 Minutes' hit our screens for the first time as well as the soon to be popular 'Prisoner'.
For many baby boomers it was all about raising their kids and working hard to pay off the mortgage.
Women were starting to really make their mark in the work place with many of them taking up full-time or part-time jobs on top of their household and family duties.
Fashion was taking a walk on the wild side, with flared pants and paisley print shirts proving to be very popular with both men and women.
The disco era was thriving and big hair with plenty of hairspray was the order of the day!
When it came to music, it was all about upbeat tunes and songs you could dance too, with these hip-shaking tunes making the top five.
1. My Sharona, The Knack
2. Bad Girls, Donna Summer
3. Le Freak, Chic
4. Da Ya Think I'm Sexy?, Rod Stewart
5. Reunited, Peaches and Herb
What were you doing in 1979?
Comments