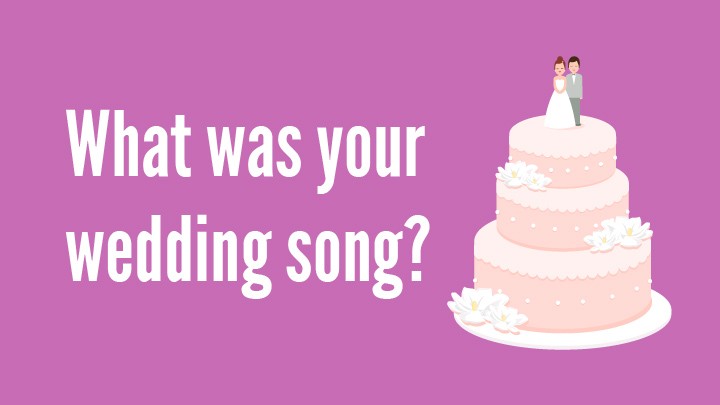 It's one of the biggest days of our life and this song can play such a big role. There are so many songs to choose! What was your wedding song? Looking back do you wish you'd picked a different one?
Here's a list of the top 20 slow dance wedding songs of all time. Were any of these your wedding song?
Wonderful Tonight – Eric Clapton
Lady In Red – Chris De Burgh
Let's Get It On – Marvin Gaye
Let's Stay Together – Al Green
At Last – Etta James
Unforgettable – Nat King Cole & Natalie Cole
Unchained Melody – The Righteous Brothers
Amazed – Lonestar
God Bless The Broken Road – Rascal Flatts
Have I Told You Lately – Rod Stewart
Can't Help Falling In Love With You – Elvis Presley
Into The Mystic – Van Morrison
When A Man Loves A Woman – Percy Sledge
You And Me – Lifehouse
Faithfully – Journey
Lucky – Jason Mraz & Colbie Caillat
You're Beautiful – James Blunt
You're Still The One – Shania Twain
I Don't Want To Miss A Thing – Aerosmith
If I Ain't Got You – Alicia Keys
We have also found some cute little facts about weddings that you might not have known before:
Your "ring finger" is the fourth finger on your left hand because it was once thought that a vein in that finger led directly to the heart.
Brides traditionally wear veils because it was believed by the ancient Romans and Greeks that they protect the bride from evil spirits.
Apparently a sapphire in a wedding ring means marital happiness while a pearly in an engagement ring is said to be bad luck. This is because its shape is representative of a tear.
What was your wedding song?
Comments