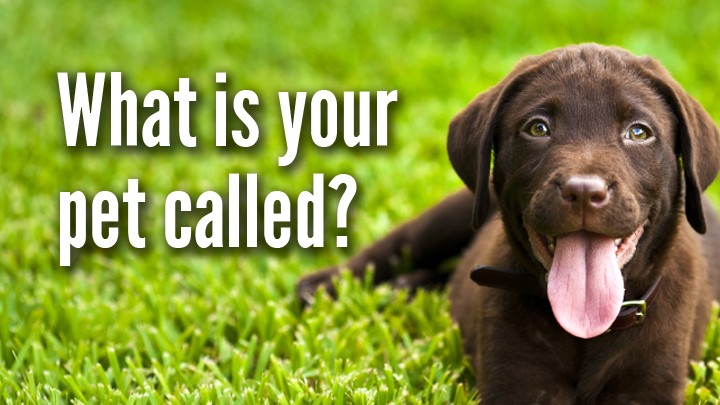 There are thousands of names to choose from and sometimes it can be daunting decision to find the perfect name for your pet. Interestingly, people largely name their animals as they would name themselves! How did you choose your pet's name?
Here are the most popular dog and cat names from 2015! The top choices were pretty similar for both of our furry friends.
Dogs
Bella
Charlie
Max
Molly
Ruby
Cats
Bella
Charlie
Oscar
Max
Molly
As well, here are some of the popular dog and cat breeds for Australia in 2015.
Dogs
Maltese cross
Labrador
Staffordshire bull terrier
Cats
Domestic short hair
Domestic house cat
Domestic medium hair
Let's take a look at some super duper cute pictures of our favourite furry friends.
What is your pet called? 
Comments