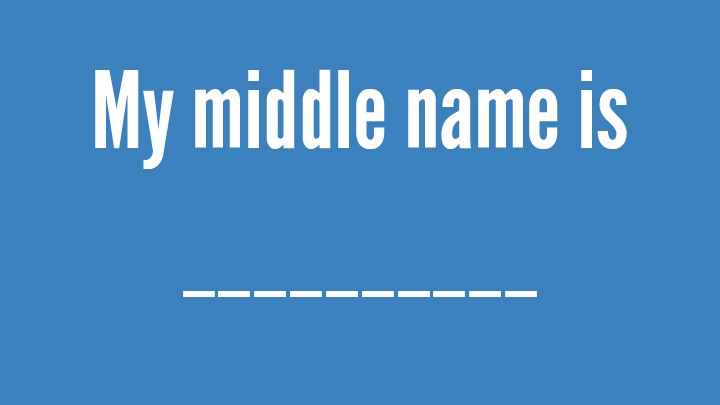 It is debatable how long middle names have existed in English speaking countries. They apparently originated from ancient Roma, where having multiple names was an honour and a sign of class. It took many generations for the practice to become more common. Middle names have transformed from a faddish rarity to a practical requirement. Does your middle name have a story?
The choice of a middle name over time has been subject to various influences. The mother's family name was a popular choice, as well as, simply another name that has been frequent within the family. Recently, middle names have served another vital purpose: for use if the first name doesn't quite suit the person. Were you named after someone? Do you have a few middle names or not one at all?
These names were listed as the top 10 male and female names of the 1960s. Are any of them yours? Do you know the meaning of these names? We would love to find out!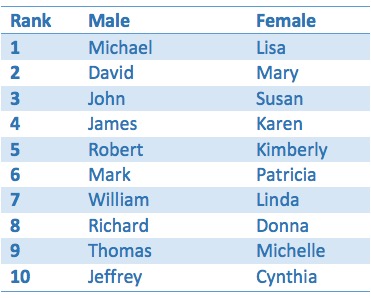 Some names today have no deeper meaning at all, although we have found some ridiculous stories! According to the BBC, there was a teenage boy who recently changed his name to Facebookdotcom Forwardslash-Mountaindew UK so he could increase his chance of winning a competition! Oh how times have changed…
Comments