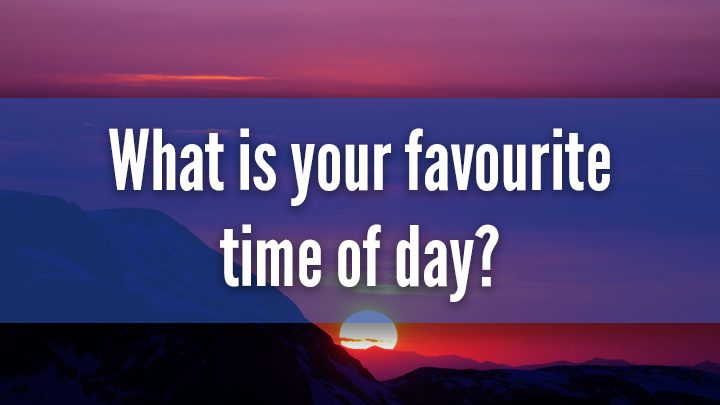 Everyone is different – some are early birds who wake up with the sun and others are night owls who would rather stay up with the stars.
Those who wake up early like to get their day started and enjoy the piece and quiet of the morning. They get to enjoy the soft morning light, the sounds of nature waking up and a nice cup of coffee to start the day.
Often, they are early to rise and early to bed, choosing to tuck in before it gets too late so they are well-rested for the next day.
On the other hand, there are those who'd rather sleep in in the morning and stay up with the rest of the night owls.
These people are often more productive in the evening and are able to get all sorts of things done that a morning person wouldn't even dream about!
Maybe your favourite time of day isn't even related to morning or night… Maybe it's 3:30pm when you pick up your grandkids from school, or afternoon tea time when you get to sit down with a nice cuppa and put your feet up.
Tell us, what is your favourite time of day?
Comments