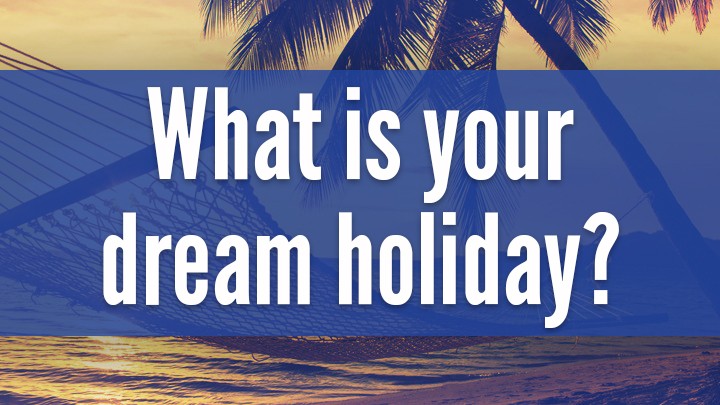 Everyone has their own definition of the perfect vacation. Whether it is reading a book at the beach or exploring a new city, there always seems to be something more to see and do. What does your dream holiday looks like?
If you had to choose one, what destination would you pick? Each destination reveals a beautiful and fascinating location around the world.
1. European escape
There's something about Europe that pulls people back time and time again. The cuisine, history, landscape, and ease of getting around are just a few of these reasons. With so much to see it is not surprising someone would choose a European escape as a dream holiday.
2. Beach vacation
Looking to kick back and relax at the beach? For many setting up under a beach umbrella and getting into a good book is the definition of perfection. A beach holiday offers luxury, privacy and a place to properly unwind and destress from busy day-to-day life.
3. Safari adventure
An African safari is arguably one of the rarest holidays. There is something about the wild of Africa that captivates everyone who visits. Being up close and personal with lions, elephants and cheetahs is said to be both exhilarating and peaceful. Have you ever travelled to Africa or gone on an safari? Would you like to go?
Describe your dream holiday. Do any of the above three options sound appealing to you?
Comments