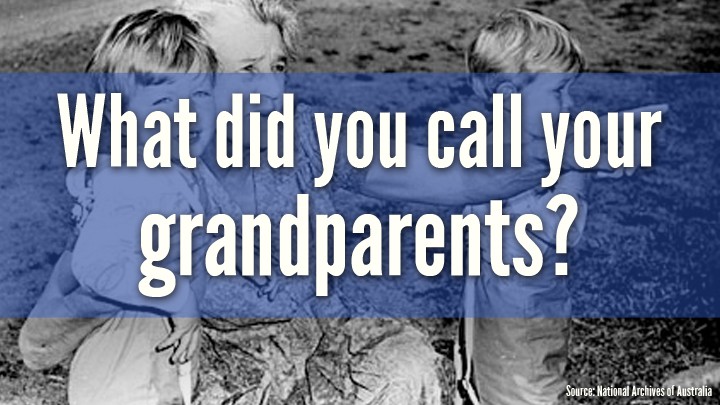 There are common names for grandparents but also a fair bit of diversity and in some cases, dilemma surrounding the naming of grandparents. Some families choose to honour culture or heritage and stick to more traditional names like the reining champs, Grandma and Grandpa.
While others choose more alternative names. For instance, names spoken by the baby, which were an attempt to say something else but the muddled word sounded cute so they kept it anyway. In fact, it is apparently trendy to have a unique name as a grandparent. Grandparents nowadays like to identify with a special name because traditional names sounded 'too old' and they didn't want to sound like a stereotypical grandparent.
No matter the reason behind it or what you called your grandparents, there is no doubt that being a grandparent is a very special honour. So what did you call your grandparents? What do you grandkids call you?
Common names for grandmothers include:
Granny
Gran
Nanna
Oma
Nonna
Nanny
Grandma
Common names for grandfathers include:
Grandpa
Pa
Poppy
Grandad
Opa
Nonno
Pop
What did you call your grandparents? Do your grandkids have a special name for you now?
Image source: National Archives of Australia
Comments