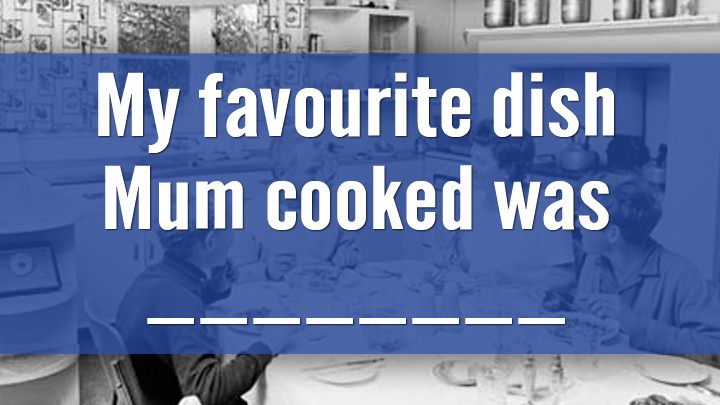 Plenty of people in our community have shared their favourite food memories with us. It's amazing to see the feedback about their Mum's cooking.
What was your favourite dish Mum cooked growing up? Do you have fond memories of Mum's cooking? If not, were you honest about it or did you try to hide your true opinions?
"My mum cooked everything so nice" said Cheryl. "Tuesdays was Mum's cooking day, all day. Scones, biscuits, all types of pies, large cakes, small cakes, and slices. She was a wonderful cook and taught me heaps".
Carmen remembers "corn beef hash, steak and kidneys, sponges, bread and butter pudding, baked rice custard, stewed fruit, boiled fruit cake, boiled plum pudding. Actually, anything Mum or Grandma cooked was wonderful!" That's quite the assortment of foods Carmen!
Another community member, Fred shared "Mum was pretty good in the kitchen but I'm not sure if dad was a help or a hindrance. Mum could make some lovely cakes and desserts but the roast dinners were a dream".
Finally Carol says it so perfectly, "anything our mum cooked was pretty good. We were bought up in the days when there were no McDonalds, and very few takeaway bars. Woman knew how to cook in those days and make a meal out of just about nothing."
There are so many wonderful memories of Mum's cooking. Do you like to make some of her traditional recipes now?
Comments