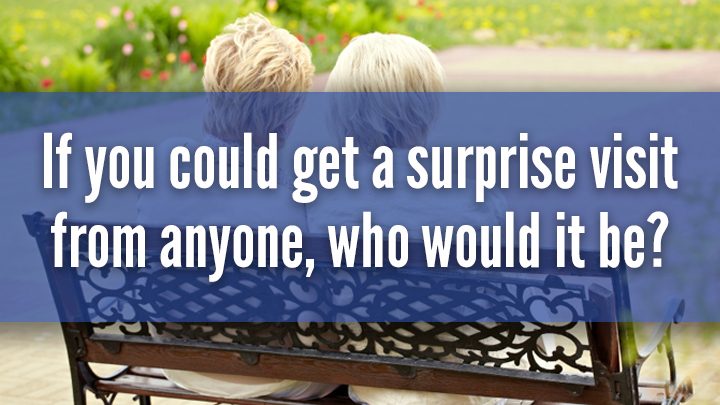 We all have someone we'd love to pop in our door way for a visit. Friends, family, idols and people we haven't seen for while.
It's not always possible to spend time with the people we want to most, and it's not everyday that you'd have a chance to meet a public figure you admire. Perhaps the public figure is from a distant time in history, in which case in unfortunately impossible.
But, what if you had the chance to meet anyone, from the past or present (or maybe future)?
Today we'd love for you to share, 'who would you choose to have a surprise visit from if you could pick from absolutely anyone?'
Tell us in the comments below!
Comments