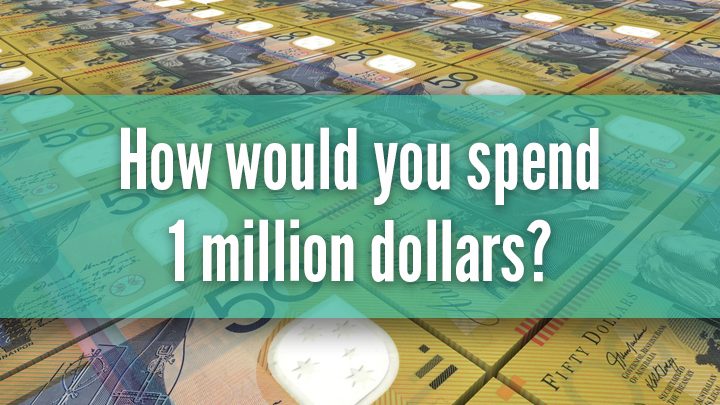 For hardworking Australians, it hasn't always been easy. Baby boomers especially have had to scrimp and save for everything they have, and some continue to even into retirement. But what if your luck could change and you became a millionaire overnight?
How would you life change?
It's the million-dollar question, and the answers are varied. A quick check around the office finds a few people would save it, while others would pay off debts or buy a house. Two said they've got around the world, while a couple more said they'd treat their parents to a holiday.
By 2016 standards, $1 million isn't a lot of money any more. In the past if could buy your several houses, a yacht, a luxury car and a designer wardrobe. Now it could buy you a house and maybe a car if you're lucky. But nevertheless, a million bucks would be a fabulous nest egg to have.
So we want to know today: How would you spend $1 million?
Comments