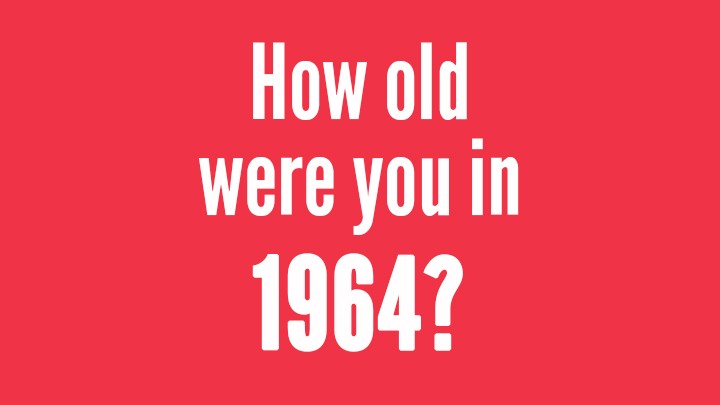 Let's reflect on the highlights of 1964. It's amazing to see how much has changed since then. Was this a significant year in your life? How old were you in 1964?
The world population was 3.2 billion people and the Australian Prime Minister was Robert Menzies.
The Nobel Peace Price of 1964 was awarded to Martin Luther King Jr. for his efforts in leading the non-violent resistance against racial prejudice and segregation in the United States. He was only 35 years old, making him the youngest recipient at the time.
In South Africa, Nelson Mandela was sentenced on 12th June to life imprisonment and South Africa was barred from the Olympic Games in Tokyo due to Apartheid Policies.
The Academy Award for Best Picture went to Tom Jones, and Sidney Poitier became the first black actor to win Best Actor for his performance in Lillies of the Field. Best Actress went to Patricia Neal for her performance in the film Hud.
It was a big year in music yet again. The Rolling Stones release debut album, "The Rolling Stones" and Bob Dylan released "The Times They Are a-Changin". As well, The Beatles made their first appearance on the Ed Sullivan Show and had 13 singles on the Billboard's Hot 100 at the same time. They released a series of number one hits including, "I want to hold your hand" and "All my loving".
What are your memories from the year 1964?
Comments