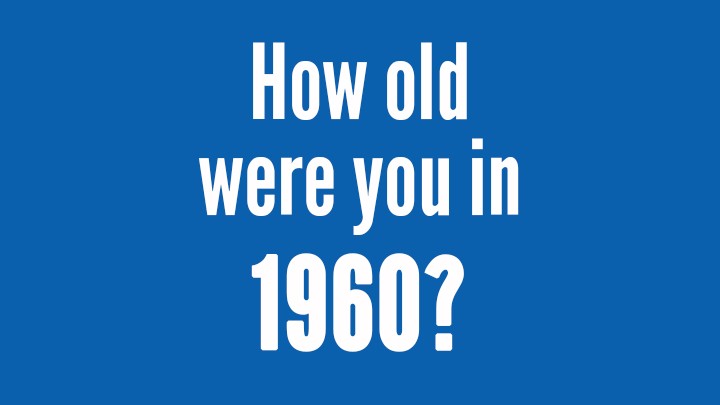 The sixties were a huge time of change. Specifically, in 1960, the world population was a mere 3 billion people and the Australian Prime Minister was Robert Menzies. Do you remember the year 1960? How old were you?
This was the year that John F. Kennedy defeated Richard Nixon in the presidential race. In fact, seventy million people tuned in to watch the presidential debate. (Over one hundred million television sets were you in use worldwide)
In entertainment highlights, the Academy Award for Best Picture went to Ben-Hur and Charlton Heston won Best Actor for his performance in the film. Best Actress went to Simon Signoret for her role in Room at the Top.
In music, the Billboard Hot was topped by "Theme From A Summer Place" by Percy Faith, followed by "He'll Have to Go" by Jim Reeves and "Cathy's Clown" by The Everly Brothers in number three position. Do you remember singing along to these tracks?
Other news from the year included:
Aluminium cans were used for the first time.
The United States launched the first weather satellite, TIROS-1 and enters the Vietnam war.
The sexual revolution of the 60's began with the use of birht control and Hugh Hefner opening the first of his Playboy clubs.
The Flinstones is shown on television for the first time
Comments