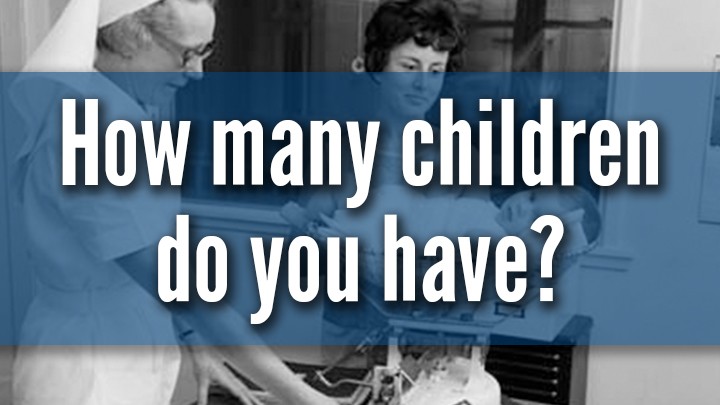 Having children is an amazing gift and brings so much joy to our lives, no one can argue with that but if you look around today, there has been a drastic change in family size.
How many children do you have? When did you become a parent?
For many of us we grew up during a time of big families with lots of siblings but now a family with three children is considered large! Life, logic, and the cost of living are getting in the way of large families, with most couples choosing to stop at one or two. This certainly wasn't how it was decades ago. There have been large changes in habits of divorce, cohabitation, family structure and the number of children people are having.
The national fertility rate falling from 3.6 at its peak in 1961 to slightly above its lows at 1.88 in 2013. The size of households has progressively fallen over the 20th and beginning of 21st century. The 1911 census in Australia revealed the average household comprised of 4.5 members. Then in 1966, the number fell to 3.5 and to 3.0 in 1981. Nowadays, the latest figure in 2006 shows the average household size is 2.6.  This will definitely have an impact how many grandchildren we eventually have too. Are you a grandparent? How many grandchildren do you currently have?
Feature image source: National Archives of Australia
Comments