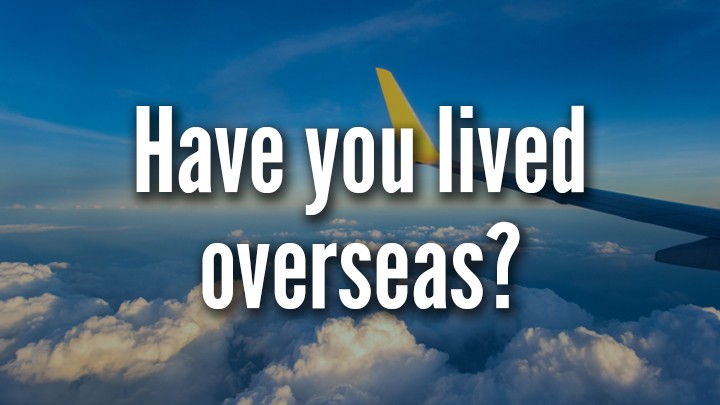 There's no doubt that Australian's love to travel. For many of us we began our travel adventures at a young age locally and then eventually decided to travel overseas and sometimes this resulted in a long-term move. Did you live overseas for awhile? Where did you live?
As few of our community members have shared their stories with us. Regardless of where you have lived, these comments really show, there is no place like home!
Margaret shared, "have lived in Canada, 2 years in the late 60s and for the whole of 2000. Love Canada dearly but love living in Australia too".
Similarly, Glenys said, "I was brought up in New Zealand and whilst my Mum is still there, I have lived very happily for 18 years in Queensland (1 or 2 hiccups) and I am a proud AUSTRALIAN citizen. I am very happy to live my life out here, but enjoy a week in Dunedin visiting my Mum each year."
Another beautiful account from Marg who explained, "well I was born in Australia in 1950 and grew up on the wonderful South Coast of NSW and went to NZ with my twin sister and a friend in 1970. We came home for our 21st and later my sister got married and I went to England in 1973 with two friends from NZ. After a year I went to the USA after applying for a job as a Nanny in England. I ended up in Georgia, USA. Got married later on, got divorced, with my first beautiful daughter and came back home to Australia."
We love hearing your stories about where you have lived. Please tell us yours in the comments below!
Comments